Different Types of Addiction Recovery Programs and Which One Fits Best for You
According to the Canadian Mental Health Association, Ontario, over 21% of Canadians will develop an addiction to substances during their lifetimes. However, you can find recovery even if you're already struggling with substance addiction.
The first step is understanding the different types of addiction recovery programs available to you. The type and intensity of care required for substance abuse recovery are contextual.
Outpatient care may be sufficient for some patients. On the other hand, the best addiction recovery program for others may be more intense options like residential treatment.
However, medical professionals in addiction treatment can help an individual choose the most suitable rehabilitation programme for their needs. Here, we'll guide you through the different programs and how to settle for the best.
Detoxification Therapy
Those with a strong addiction to substances like opioids and alcohol need to start their recovery journey with a medical detox programme. Detoxification from drugs or alcohol is best done under the supervision of medical professionals.
These medics can monitor withdrawal symptoms and ensure the patient doesn't get into lethal situations.
Treatment specialists may administer medicine during medical detox programs to help with the withdrawal effects.
Lofexidine: It has been expressly recommended by medical professionals for patients detoxing from heroin.
Methadone and Buprenorphine: These are two popular medications patients administer to counter withdrawal symptoms.
Highlighting these drugs for you is no certification to purchase them for self-medication. You should only use these medications if and when your addiction specialist prescribes them.
Medication-assisted Addiction Treatment (MAT) Program
Medical detox uses medicine during the withdrawal phase and as part of a long-term medication-assisted therapy plan. Medication is used in conjunction with psychotherapy to speed up the healing process.
Addiction to heroin, prescription painkillers, and alcohol is commonly treated with MAT. The medications help regulate chemical processes in the brain and improve overall health. Additionally, they help patients resist strong cravings.
Medication-assisted treatment is among the types of addiction recovery programs that focus on helping people adhere to treatment longer, minimize opiate dependence, improve survival rates, and reduce criminal behaviour.
Medication-assisted treatments for drug addictions frequently feature the following medications:
Methadone therapy
Buprenorphine
For alcohol addiction in medication-assisted treatment, medications like the following feature: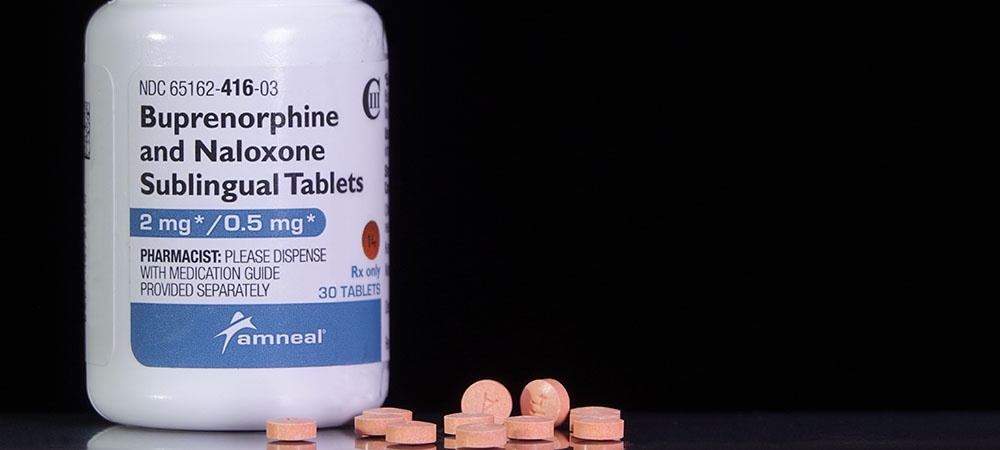 Inpatient Treatment
Rehab centers focusing on inpatient care are the traditional settings for inpatient rehabilitation programmes. Patients who choose this addiction recovery program are under constant medical observation and have access to nurses 24/7.
Inpatients get 100% attention and administration from medication, counselling, and group therapy. Patients' addictions and progress toward treatment objectives during inpatient treatment are regularly evaluated.
Subsequently, a discharge plan is put in place for each patient who has shown significant improvement in inpatient care. They may then be transferred to another treatment setting, such as outpatient therapy.
In-Home Rehabilitation
Residential therapies are provided in a homelier setting than those found in inpatient hospitals. Patients in residential addiction treatment clinics are expected to spend the entirety of their treatment period at the institution.
Residential rehabilitation programmes often span from a few weeks to several months. And the focus is to aid patients in learning and practicing more productive ways of interacting with others.
However, the treatment duration may vary depending on factors such as the programme's specifics and the patient's condition.
Partial Hospitalization Program
The partial hospitalization programme is a lite version of residential and inpatient. This program merges qualities of types of addiction recovery programs such as inpatient and outpatient.
Partial hospitalization patients receive care during the daytime, on weekdays or weekends. Regardless, they return home for the night.
However, there are cases when the patient's home is a potential cause for relapse. Therefore, sober facilities are the way to go for such individuals.
Related Article: Choosing the Right Drug or Alcohol Rehabilitation Program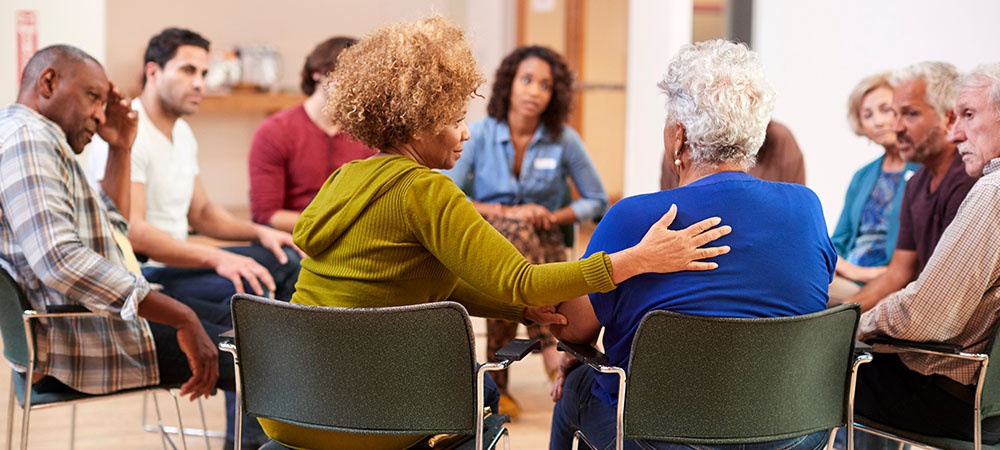 Intensive Outpatient Treatment
Individual and group therapy are the core makeup of intensive outpatient programs. You'll receive medication and management services when you opt for intense outpatient care. Here, patients can also go home after treatment sessions each day.
However, there's a possibility that you're required to live in a sober living facility. Also, your case may be less severe, allowing you to receive counselling via the internet.
Research indicates intensive outpatient programmes offer at least nine hours of service each week. However, depending on your case, it may be more.
Outpatient Treatment
Outpatient treatment is the best treatment for addiction recovery if you need a subtler version of intensive outpatient care. When someone is in outpatient treatment, they typically receive fewer than nine hours of services per week.
Outpatient treatment centers offer the following:
One-on-one
Group therapy
Medication management
Access to medical professionals
Outpatient programmes are the right addiction treatment program for patients looking to maintain their regular routines, including job and home life. The flexibility offered by outpatient programmes is an advantage of this care model.
Dual Diagnosis
People who suffer from an addiction and a mental health disorder receive "dual diagnosis treatment." For instance, a person with both heroin use and bipolar disorder would benefit from receiving dual diagnosis care.
Individuals needing help with substance abuse and mental illness can simultaneously receive treatments from one source. Also, patients enrolled in dual diagnosis programmes have access to the following:
Psychotherapy
Social support
Pharmaceuticals
Dual diagnosis must consist of strategies treating the addict's mental health and drug indulgence rate at the same level of urgency. For example, let's say the mental issue is left unattended, and the drug abuse is countered. The addict would be at high relapse risk if their mental issue were a crucial cause of their drug addiction.
Which One is Best for You?
Rehabilitation from substance abuse problems can take several forms. Some patients will require more than one or two types (in stages), while others will only need to go through one. You'll need to work closely with a certified addiction clinic to arrive at the best one for you.
Related Article: What Processes Does a Drug Rehab Program Include?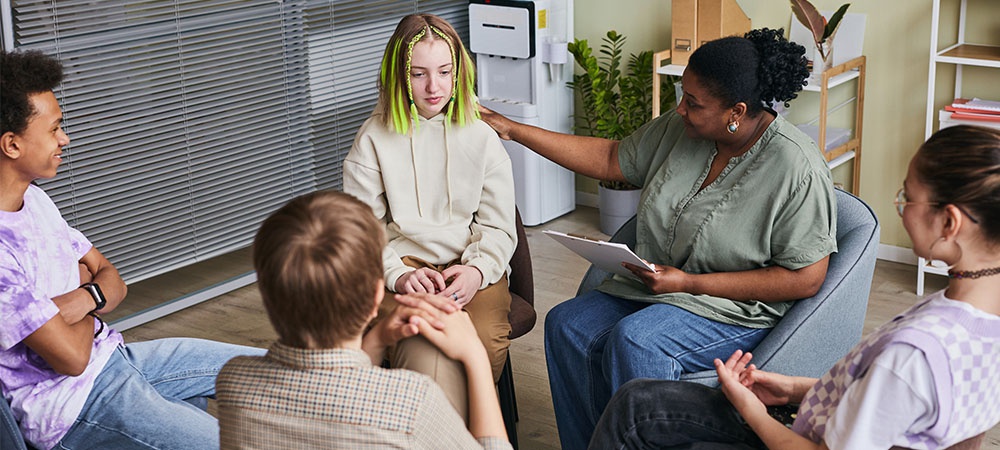 Summary
There are several types of addiction recovery programs for substance abuse. However, no two patients have the same case. They may share the same program, but their designs will differ.
Some patients need just a program, while others will require a blend of two or more. But as earlier mentioned, a valid addiction recovery center will thoroughly examine you and help design a treatment plan.
At Inspire Change Wellness Center, we understand the variety of addiction issues and are devoted to figuring out what helps you the most. Speak to our experts today to guide you toward recovery.