What are the Best Alcohol Treatment Centers?
You may need a treatment clinic for alcohol addiction help because quitting cold turkey isn't advisable.  Also, not quitting can gradually deteriorate and likely ruin a life.
Likewise, you need to approach the best alcohol treatment centres if you envisage a comprehensive treatment process with promising potential.
Finding the right treatment programme for you or your loved one's substance use issue may be challenging. Therefore, choosing an addiction treatment centre involves considering several factors.
In this article, you'll understand what it entails to certify an alcohol treatment center as perfect for you or your loved one. We'll state the features of a standard treatment center, from certifications to programs, to routine, and so on.
Types of Programs Offered in the Best Alcohol Rehab Centers
Anyone with alcohol addiction problems can benefit from participating in a rehabilitation programme. And there are numerous programmes available for selection.
First, you must understand no two people have exact treatment needs or addiction situations. As such, recovery programmes will take on various formats.
Regardless, the best alcohol treatment centres offer the following treatments and can adjust them to fit your needs.
Medically Supervised Detoxification
Detoxification from alcohol via medical means is typically the first step in alcohol rehabilitation. It prepares the patient for further treatment. It's a series of actions conducted under medical supervision to facilitate a healthy alcohol detox.
Seizures and other potentially fatal symptoms of alcohol withdrawal can be mitigated by medical detox. Detox's purpose is to assist you in getting over withdrawal and into a treatment programme for alcoholism as quickly and comfortably as possible.
Medications like benzodiazepines may help lessen the severity of alcohol withdrawal symptoms and reduce the possibility of complications like delirium. Depending on your specific situation, you may also be administered anticonvulsants.
Intensive Inpatient Programs
The best alcohol addiction treatment centers will offer inpatient programs.  An inpatient rehabilitation facility is an excellent option because it provides round-the-clock supervision. And it's recommended for people whose alcohol addiction is pretty severe and who will require higher doses of medication.
Some other factors which influence needing inpatient programs include:
Having mental health conditions alongside alcohol addiction
Relapse antecedents
An unsupportive family
Serious physical or psychological problems
Inpatient treatment centres eliminate some of life's typical distractions. This feature, in turn, helps patients focus more intently on their rehabilitation.
Outpatient Alcohol Rehabilitation Programs
The best alcohol treatment centres will also offer outpatient rehabilitation programs.
The main difference between inpatient and outpatient alcohol rehabilitation is that patients in the latter can reside in their own homes and only attend addiction treatment centers during the daytime.
Getting care on an outpatient basis allows you to continue your everyday activities and work commitments. Treatment in an outpatient alcohol program may need your attendance from once to multiple times per week. And it may be during weekdays and weekends.
Examples of outpatient care levels include:
Partial Hospitalization Programs (PHP)
PHP is a very regimented and rigorous treatment programme. You usually spend at least 20 hours in treatment each week. PHP is like a lite version of inpatient treatment rehabilitation.
It works well for persons who can't live on-site but still need a high care level. Partial hospitalization programs are also upgraded versions of less intensive programmes.
Intensive Outpatient Programmes (IOP)
IOP is an extension of PHP, providing more assistance than typical outpatient care. You spend at least 9 hours per week in intensive outpatient treatment.
Standard outpatient therapy with counsellor/therapist/clinician
Here, the level of care is the mildest of those available. Less than 8 hours of treatment each week is the norm here. Standard outpatient sessions are usually held with a counsellor or therapist in the addiction treatment center.
Related Article: Do You Need a Detox Center to Quit Addiction?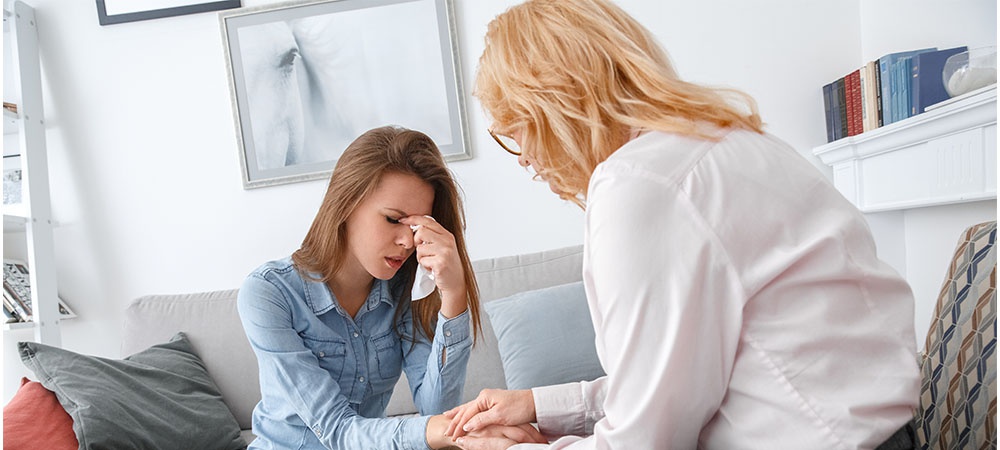 Types of Therapy to Look out for in the Best Alcoholism Treatment Centers
Evidence-based counselling therapies are often an element of rehabilitation programmes. And the sessions may be individually or collectively (in groups) conducted.
The best alcohol treatment centres will place you under these behavioural therapies to prevent relapsing into alcoholism.
Below are what to expect from alcohol treatment centers regarding therapies:
Cognitive-Behavioral Therapy
Cognitive-behavioural therapy (CBT) can help you recognize and replace destructive patterns of thought and behaviour. The evidence for its usefulness in treating addiction is strong. And it works particularly well when paired with medical and behavioural therapies.
Contingency Management Therapy
The goal of contingency management is to incentivize sober behaviour among alcoholics. A positive step, such as passing a series of drug tests, could result in a monetary incentive as part of a reinforcement strategy. There's evidence that contingency management can help people continue in alcohol therapy and increase their chances of abstaining.
Motivational Interviewing (MET)
The best alcohol treatment centers will also employ motivational interviewing to treat alcohol addiction.
Motivational interviewing aims to boost an alcohol addict's internal drive to change. This therapy form also addresses any lingering skepticism about reducing or ending their alcohol usage and getting help.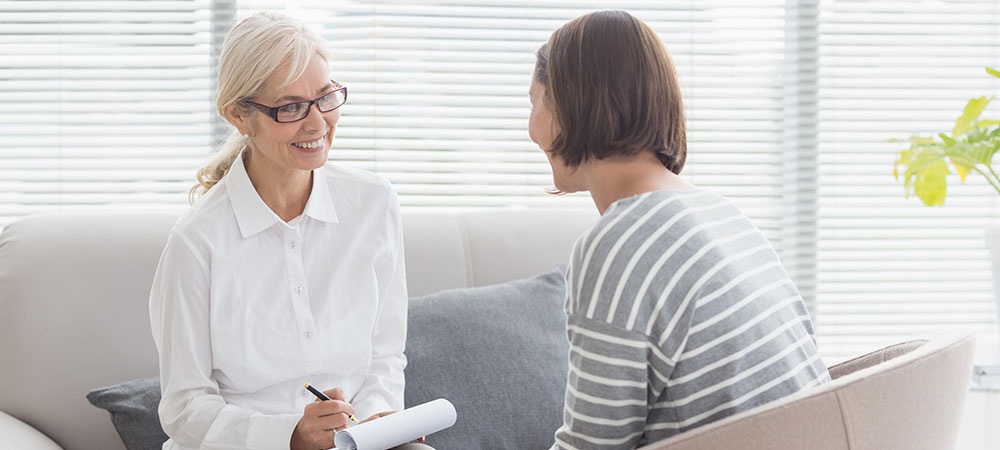 Major Factors to Look Out for in a Standard Alcohol Treatment Center
Several factors need consideration when choosing an addiction treatment center. The following will guide you more when seeking a standard treatment center for yourself or a loved one.
Get Evaluated by a Medical Practitioner Specializing In Substance Abuse Disorders
A licensed clinical social worker, a psychiatrist with experience treating substance use disorders, or a clinician accredited by the Canadian Society of Addiction Medicine, should evaluate you or your loved one before you decide on an alcohol treatment center. This step will help determine what level of care you need and which treatment center near you provides.
For example, residential therapy is advisable for some people. Meanwhile, an intensive outpatient program or 12-step meetings may be more beneficial for others.
For instance, let's assume a patient is unable to stabilize in recovery and perform the activities of daily living. A doctor or therapist trained in treating addiction will typically recommend inpatient treatment. And such a recommendation is because in-patient care may be necessary for such people to get through their withdrawal symptoms which tend to be very serious.
Avoid Rehabs Promising You'll Get Sober
This caution is crucial in selecting the best alcohol treatment centers for you. Honestly speaking, such promises are empty. No one can assure an alcoholic or addict will be successful in treatment. When a patient checks out of the facility, it's entirely on them to continue with their prescribed treatment.
Therefore, as you avoid such rehabs, it's best to pick an alcohol addiction center which uses the 12-step model. The model promotes aftercare in the form of regular group meetings.
You Should Look into The Amenities Offered
Many persons who suffer from substance abuse also struggle with mental health issues like sadness and anxiety. Therefore, ensuring the treatment facility has the staff and amenities necessary to accommodate those with a dual diagnosis is advisable. Such resources include trained and certified counsellors.
We also recommend calling the facility to verify the availability of services advertised on their website.
Determine if The Facility Employs Medication in Treatment
In choosing the best alcohol treatment centers, experts will tell you to ensure the facilities in consideration provide access to prescription medication to treat your alcohol habit.
You need to know this because while some facilities use medication to treat alcohol addiction, others use an abstinence-based approach.
Certain drugs like benzodiazepines help alcohol addicts stay in treatment longer. And you have to understand that only some facilities provide such medical assistance during the detox process. Therefore, confirm that the facility administers such medications, which help remove toxins from the patient's bloodstream faster.
Ensure the Treatment Center Promises Long-term
You need to verify how long a treatment center has existed alongside its recorded success rate. It's usually best to avoid treatment facilities which have been open for less than five years.
While some of these establishments may be legitimate, others may be exploitative due to the enormous demand for their services. You'll find out dishonest treatment facilities don't stand the test of time due to their illegal or unethical commercial tactics.
Therefore, preferably, you should go to treatment centers with experience dating back more than five years. Those that have been operational for longer than that are likely to continue doing so because they provide valuable services.
Related Article: Alcohol Recovery Treatment & Ideas 2022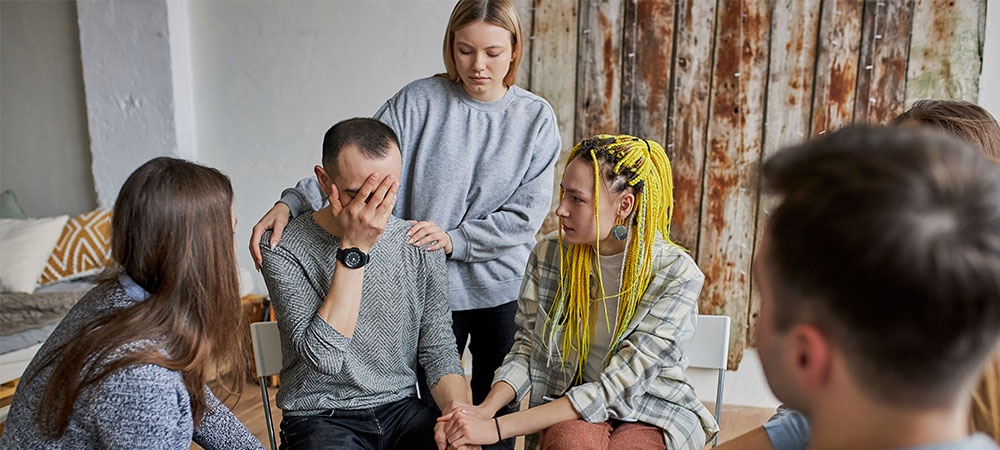 Summary
Features of the best alcohol treatment centers entail offering comprehensive treatments. This includes combining medication and therapy.
As the article has explained, several factors must inform your decision about an alcohol addiction treatment center. And you must particularly be careful of mistaking pricey for the quality. However, you can save yourself the hassle by patronizing our alcohol addiction services.
Inspire Change Wellness Centre ranks as one of Ontario's best alcohol addiction treatment centers. We not only ensure you're well treated in our facilities. But we keep detailed tabs on your progress beyond our walls.
Begin a blissful alcohol recovery journey by calling us today!