The Best Way of Finding the Rehab Center – Tips from a Qualified Expert!
Feeling overwhelmed by the alternatives available when seeking alcohol and drug treatment facilities is normal.
And whether the treatment is for yourself or a loved one, you must find the right rehab center to make positive strides toward sobriety from addiction.
Here, we'll discuss the ways to find the right addiction rehab center for you or a loved one.
The tips include things to remember when evaluating several rehabilitation facilities to choose the best one for your specific needs.
Here's what we'll cover.
Is the Facility Authorized and with Authorized Personnel to Provide the Necessary Care?
All professionals working at top-notch inpatient drug recovery facilities hold appropriate credentials. Therefore, ensure you'll have easy access to a multidisciplinary team when trying to find the right rehab centre.
Nothing beats having accredited medical persons operating under provincial guidelines.
Any rehabilitation centre you're considering must have a certain structure. This build helps maximize your chances of receiving good treatment. The system comprises the following:
Physician and Surgeon (MD)
Select a centre where you can work with a doctor who has completed addiction medicine training through organizations like the American Board of Addiction Medicine (ABAM). This position means they're highly qualified to treat addiction, having completed a rigorous course in the discipline.
Doctors specializing in addiction medicine can prescribe medication to help with addiction. They're trained to conduct in-depth evaluations to determine the best course of action at the start of care.
Primary Therapists
Be wary of primary therapists who don't have at least a master's degree in the field. Licensed Clinical Social Workers(LCSW), Licensed Mental Health Counsellors(LMHC), and Licensed Marriage and Family Therapists(LMFT) are all valid certifications for psychotherapists.
Addiction Counselors
Substance abuse counsellors play a crucial role in helping people become and stay sober. This role-play provides addiction patients with the tools they need to identify and cope with triggers. These counsellors empower patients to master the coping skills to stay sober.
Two examples of certifications addiction counsellors must include Certified Addictions Specialist (CAS) and Certified Addiction Professional (CAP).
Different regions may have additional requirements for addiction counsellors, so you may see qualifications besides "Licensed Alcohol and Drug Counselor" or "Certified Addiction Specialist."
In addition, the counselling division may employ recovery support experts who are either already fully credentialed as Certified Recovery Support Specialists (CRSS) or are fully credentialed as Certified Recovery Coaches (CRC).
Therefore, the need to be intuitive and thorough is crucial as you find the right rehab center.
Holistic Practitioners
Addiction to drugs or alcohol can cause people to stop caring about their overall health. They can develop bad eating habits and abandon lively activities. This possibility includes why your addiction rehab centre in Ontario must have holistic practitioners.
Nutritionists, yogis, therapists specializing in relaxation techniques, fitness instructors, and social workers are all holistic treatment professionals you'll find when choosing a rehab centre with due accreditation and certified staff. Here, you'll find surgeons and nurses with nutritional knowledge.
As implied earlier, residential care institutions in Canada are required by law to hold a provincial license. And this includes inpatient drug recovery centres.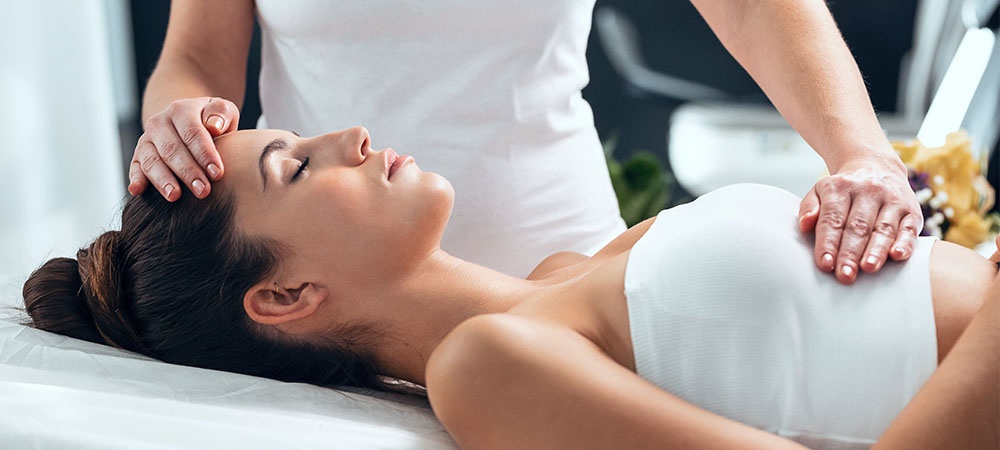 Evidence-based Treatment Provision
Addiction is a disorder you can treat with methods proven to work via scientific study. Scientists are always researching methods for treating drug and alcohol addiction. And the latest metric added in these researches highlights practices with the best chance of success.
You'll find the right rehab centre using those scientifically-proven methods. They'll also use medications like buprenorphine (Suboxone) or naltrexone to reduce cravings and the likelihood of relapse into drug addiction.
Detoxification (or detox) refers to the steps taken to help an addict give up substance use. You should never undergo the unpleasant and often life-threatening withdrawal symptoms experienced by anyone attempting to quit using drugs or alcohol cold turkey. Competent medical care must be present.
Medication-assisted treatment (MAT) is used by the best inpatient drug rehabilitation centres to help patients safely, comfortably, and quickly detox from drug usage.
Also, legitimate rehab centers will administer nicotine-replacement therapies to help people who want to quit smoking tobacco. These are just a few medications to help with withdrawal and abstaining from alcohol or drugs. And they are all examples of evidence-based treatments you'll find in the right rehab center.
Studies show that medicine-assisted treatment (MAT) is most effective with evidence-based behavioural interventions.
Related Article: Do You Need a Detox Center to Quit Addiction?
Follow-up Care Provision
How else do you find the right rehab center? The next step is to ensure they provide after-treatment care to addiction patients.
Inpatient drug and alcohol treatment centers help addicts clean up, prepare for a sober future, and start the healing process. Unfortunately, there's still much to be done, even once detox and rehab are completed for substance abuse.
Addiction counsellors and sober peers can be invaluable resources for those in recovery. This sober community is there to offer advice and camaraderie. The blend will help you grow in your sober living skills and assist you in navigating any obstacles likely to tempt you into relapse.
For long-term sobriety, social and therapeutic ties are critical. This necessity is why the finest rehabs provide aftercare services to assist patients in maintaining them.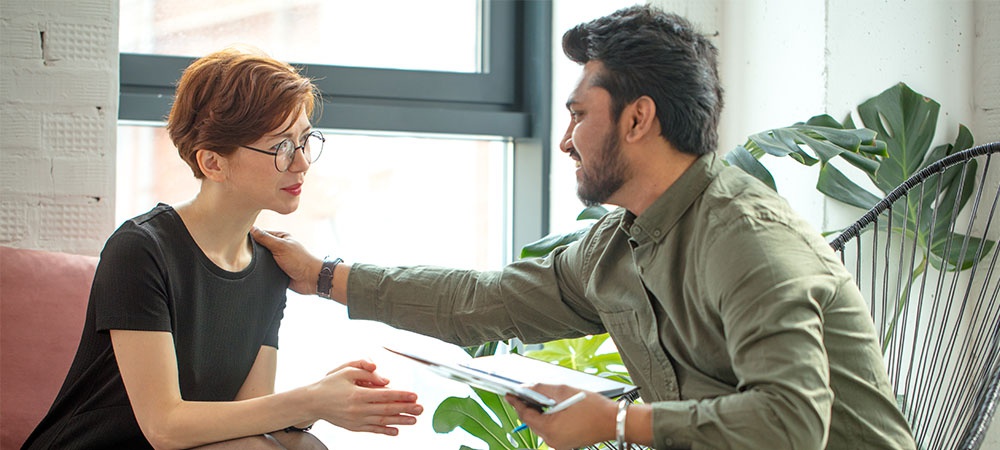 Specialized Rehabilitation Programming
You'll find the right rehab center running integrated programmes. Such programmes address drug or alcohol addiction alongside concomitant mental health conditions.
The administration of such treatments is tailored to fit the specific requirements of each patient.
Length of Drug and Alcohol Treatment Programs
In terms of success rate, longer treatment programmes are more effective for patients struggling with addiction than shorter ones.
Meanwhile, the best inpatient drug rehab centre for you may be one offering an amendable length. This shift may be because you need a shorter programme owing to your dedication or schedule (such as family or work commitments).
Related Article: What are the Best Alcohol Treatment Centers?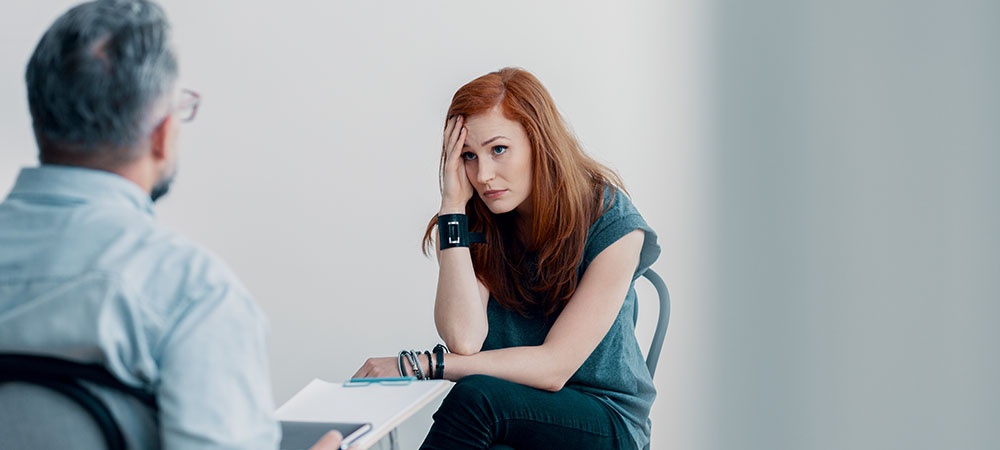 Summary
The need to find the right rehab centre is because it largely determines your addiction recovery success. Therefore, fact-checking tips like ensuring a rehab center is accredited are key.
Levels of addiction differ. Therefore, you need the most qualified medical personnel to examine you and design your best recovery program. And we have them abundant as staff at our recovery facility.
We at Inspire Change Wellness Center are a fully accredited addiction treatment clinic in Ontario, Canada. We also have top-tier medical and health professionals ready to help you on your recovery journey. Reach out to us today to get started.