How Much Does Marijuana Addiction Treatment Cost in Vancouver?
The cost of marijuana addiction treatment varies. Normally, you'll expect to have a definite price for the services. However, considering the type of facility, treatment, and medications that may be prescribed, it's unlikely you'll find a unique price. Yes, marijuana rehab can be expensive. But, it can also be affordable.
When you compare the cost of marijuana addiction treatment with the price of constant abuse, addiction treatment wins every time. Marijuana addiction and abuse come with severe side effects that can affect your health. Over time, these side effects will also spill into other aspects of your life, including your job, relationship with others and issues with the law.
Hence, you shouldn't worry about the cost of therapy to the detriment of your health. For all it's worth, you deserve to be addiction-free. Although treatment isn't free, there are several options you can use without breaking the bank.
It'll also delight you to know that some centers offer sliding scale fees. Besides, with insurance, you can work around your budget for marijuana rehab. To that end, we'll consider the cost of different forms of marijuana treatment programs alongside the financial aid and support you can utilize for recovery.
Price of Different Marijuana Treatment Programs
We're often asked, how much does marijuana rehab cost? And our reply is always — "it depends." There are mainly two kinds of programs for marijuana treatment. They're known as inpatient and outpatient care. Both plans offer equal care to individuals.
However, their setting and fees vary. Moreover, you may respond better to one program than the other. It's ideal to know their difference to pick the best one that suits you.
Inpatient care
The total cost of marijuana addiction treatment here is about $20,000 per month. In a day, it may cost you about $800 and $4,000 in a week. This form of treatment facility allows you to receive care in a medical center.
Aside from that, you'll have access to the beautiful surrounding and atmosphere of the rehab centre. One significant benefit of this form of care is you'll have more time to focus on sobriety.
Besides, it'll prevent you from having a relapse. Here, you'll be given your drugs on time. Plus, you'll be fed the appropriate meals that'll aid your recovery. Although this option is intensive, it doesn't provide you with a homey atmosphere. Hence, this option may not suit people who may need the support of their loved ones in getting better.
The price of inpatient marijuana rehab covers your feeding, housing, and medications. With the inclusion of group and private therapies, it may cost you between $2000 and $2500 every week. In some cases, insurance doesn't cover it. Therefore, you should speak to your insurer to find out if there's coverage under your plan.
Outpatient care cost
The cost of marijuana rehab with outpatient care ranges between $4000 and $6000 for a 3 or 4-month program. For a daily session, it'll cost you on average $150 and in a week, $700.
Frankly, outpatient marijuana addiction treatment is less expensive than inpatient care. With this treatment, you'll only visit the facility for meetings several times a week. It's very flexible and allows you to carry out your daily activities while recovering.
This procedure is accompanied by alternative therapies like motivational enhancement therapy (MET). No doubt, this may incur extra costs of about $100 per session.
While this option is not very intensive, you still have the support of your family. If your budget is mid or low, then you can opt for this treatment. We're aware that several people with addiction have financial problems. Thus, outpatient care prevents you from going into more debt.
There's every possibility you'll be subjected to several drug testing when receiving outpatient care. These tests will be carried out to ensure you're clean. Expect to pay about $500 for them. However, most medical centers include this price in your overall medical cost.
Factors that Contribute to the Cost of Marijuana Addiction Treatment
As mentioned earlier, the cost of marijuana addiction treatment varies. Every facility offers different services that will be effective for marijuana addiction treatment. Of course, it's only normal they'll charge you separately for each service. Here are the factors that combine to inform the cost of marijuana rehab.
Medications
The pricing for marijuana addiction treatment drugs is at an average of $40 to $75. Most times, you may get a mixed prescription of antidepressants and anti-anxiety drugs. For example, antidepressants may cost between $30-$500, depending on the brand. Thankfully, most medications are paid through insurance, so you're likely to spend less on them.
Again, some centers use benzodiazepines to relieve anxiety during marijuana rehab. The amount for this medicine is $200 for a year's supply. Based on your doctor's prescription, you may get some drugs at a cheap rate of $100, while others may amount to $1000.
Presently, the National Institute on Drug Abuse has not recommended any drug for marijuana treatment. However, you may experience withdrawal symptoms like sleep disorders. Surely, you'll need medications that'll aid you in sleeping. If you feel uncertain about including the cost of drugs in your budget, consult your doctor.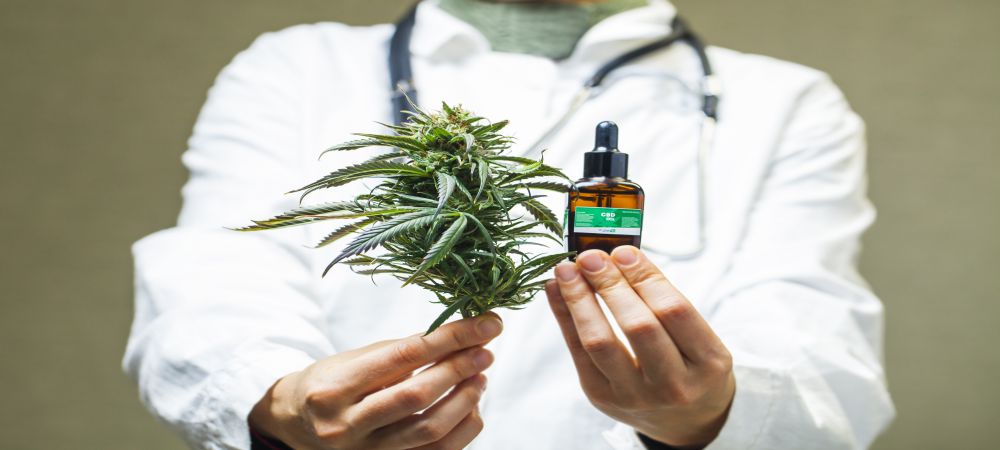 Medical detox
The price of detox affects the cost of marijuana addiction treatment. This will cost you about $4000. Luckily for you, insurance especially Medicaid, covers this aspect of treatment.
Related Article: Negative Effects of Marijuana and Why You Should Stop
Counselling
Now, this depends on your program. For inpatient care, the price falls between $50 to $100 per session. Most centers include this price in their overall cost. While for outpatients, the cost will include a transportation fee. Depending on where your counsellor's rehab is located, you may spend about $100 to $200 for this service.
Therapy
The cost estimates for marijuana treatment usually include up to $1550 for therapy. This price differs based on the severity of your substance abuse. It also depends on how many sessions you'll need to get well. For marijuana addiction, specialists use three types of therapy. They are:
Cognitive-behavioural therapy
This will cost you an average of $150 per session. CBT helps to correct and identify any odd behaviours you may have. Besides, it'll equip you with new habits that'll enable you to avoid substance abuse.
Motivational enhancement theory
For a session, you may spend up to $200. This treatment plays a significant role in your recovery. This procedure involves answering a series of questions that'll help you change your view of marijuana.
Does Insurance Cover Marijuana Rehab?
Most times, the cost of marijuana addiction treatment is covered by insurance. In fact, individuals with insurance are likely to pay 3 times less than the total price. Having insurance doesn't mean your treatment will be free. It'll only partially cover some part of your payment.
If your insurer is the Affordable Care Act (ACA), then services like rehab and detox may be covered. While some policies may take care of your inpatient and outpatient program cost. Others may just cover your medications. Since insurance policies vary, you should consult your insurer before paying for marijuana addiction treatment.
Keep in mind that people with private insurance usually get special treatment compared to public insurance. Many insurers also provide more coverage to outpatients than inpatients. Now, if your total fee is $2000 for a week, with insurance, you'll likely pay $1000 or less.
That being said, here are the kinds of insurance that offer care to marijuana patients:
Medicare
Private insurance
Medicaid
Military insurance (VA)
State financed health insurance
Financial Assistance For Marijuana Addiction Treatment
How much to pay for marijuana rehab is an occurring question among individuals without insurance. Well, you can still afford treatment with other aids.
Remember, no budget is too small or large, but just to be on the safe side, it's ideal to have several payment options. Below are some of the ways you can meet your budget for marijuana rehab.
Government programs
Government organizations like Substance Abuse and Mental Health Services Administration (SAMHSA) give out vouchers to enable low-income residents to access rehab.
Besides, they offer grants and scholarships to assist you with your treatment. You can also get Access To Recovery (ATR) coupons as a qualified citizen of a state. With it, you can get treatment at a reduced rate.
Crowdfunding
The burden of the cost of marijuana addiction treatment can be reduced by soliciting funds. Several platforms like Gofundme and Youhelp allow individuals to raise money on them. All you need to do is open an account and state your need for the money.
Consult addiction counsellors
Many centers have counsellors who can assist you in getting affordable rehab treatment. Your counsellor will advise you on the best option to choose. They will help you decide whether you should opt for a loan or search for a facility that accepts installments.
Sliding scale
The cost of marijuana rehab is subsidized with this method. A sliding scale option allows you to pay according to your income. By this, we mean the facility will access your ability to afford their treatment. If you're unable to pay their overall costs, they may reduce the price to fit your budget.
Get Marijuana Addiction Treatment Today
The cost of marijuana addiction treatment is flexible. No matter your financial situation, you can still access it. It all depends on the type of program and treatment you desire. If you can afford the cost out of your pocket, great. If you can't, hopefully, this blog post will assist you in minimizing the price.
Regardless of the fee, getting help should be your priority. Take a step to recovery and contact our marijuana rehab in Canada. Here at Inspire Change Wellness Centre, we offer several payment plans that can make it easier to bear the cost of marijuana rehab. Contact us today!
Related Article: Common Side Effects of Marijuana to Watch Out For