Why Self Care is Important During Addiction Recovery
Addiction to drugs and alcohol can make you lose sight of the more important things in your life. In spite of this, getting sober is easier said than done. One of the reasons behind this is that addicts on the recovery path do not take care of themselves. In this article, you will know why self care is important during addiction recovery. 
Self-care is one crucial aspect of the recovery process people often overlook. While trying to get sober, addicts usually find themselves preoccupied with many of the unique predispositions of the addiction treatment process. As such, they forget their wellbeing is important and fail to take care of themselves. 
Self care encompasses many key details people often overlook. This article comes packed full of tips to help addicts on the path to recovery. At its end, you will understand why self care is important during addiction recovery. Read on to discover the benefits of self-care for addiction recovery. 
The Importance of Self-Care for Addiction Recovery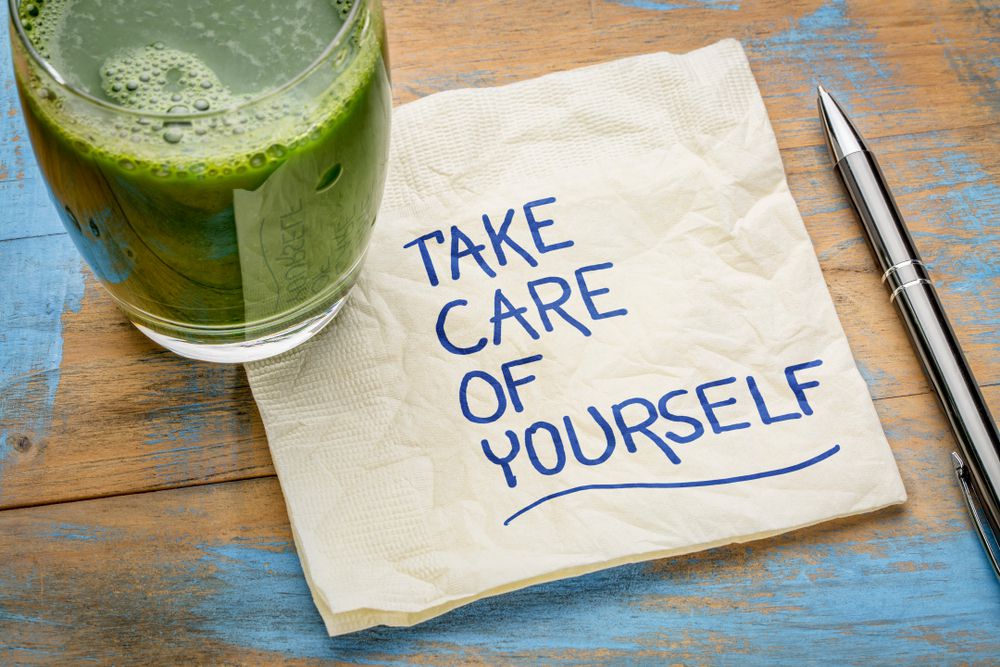 The answers to why self care is important during addiction recovery are many. But first you must understand the concept of self-care. Self-care means different things to different people. 
Generally speaking, it is an activity a person does to take care of their overall health and wellbeing. There are many advantages to taking care of yourself. For one, it helps your body, mind, and soul to function optimally.
When that happens, your emotional, mental, and physical health remains in their best conditions. This, in turn, improves your quality of life. When you take care of yourself, your brain is renewed and healthier, making you happier. Also, you boost your self-esteem, positivity, and confidence in your abilities. 
For a person recovering from addiction, staying in the state of mind described above is essential. For such a person, having an enhanced emotional, mental, social, and physical health is important. 
Furthemore, being happy and confident in your abilities may be key to staying sober and preventing a relapse. This is just the beginning of why self care is important during addiction recovery. 
On the path to discovering your most essential needs, you must take the self-care route. This is because it touches on the four major aspects of life that affect the addiction recovery process. These include mental, physical, social, and emotional health. 
When you practice self-care, you will have a healthy mind, body, and soul. Doing this will help you curb your cravings, preventing relapse. In the next section, you will discover several ways to practice self-care during addiction recovery.
Related article: Benefits of Yoga for Addiction Recovery and How to Get Started
Self-Care Tips for Addiction Recovery
Taking care of yourself may be difficult especially if you are not familiar with doing so. However, there are simple steps you can take to make self-care a part of your daily life. These include:
Practicing Mindfulness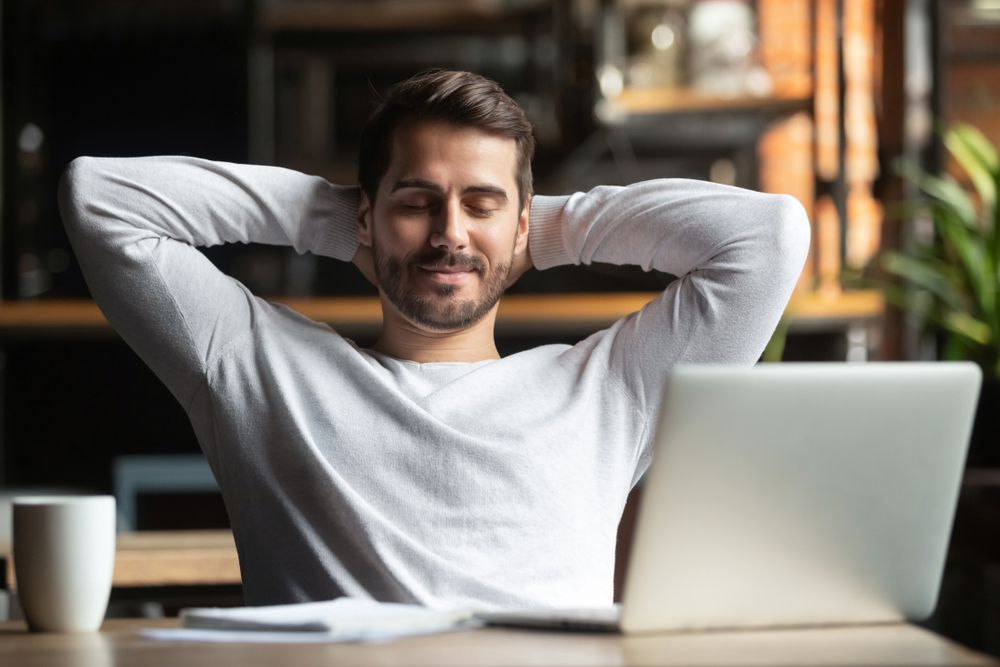 When you live mindfully, it means you are completely present in every aspect of your life. Living mindfully will help you stay focused on your physical and mental wellbeing. 
Meditation and yoga practice are two ways of practicing mindfulness. When you engage in these activities regularly, they become a part of you. 
Essentially, they shape your thoughts positively. You start to recognize the destructive thought patterns that may affect your addiction recovery process. This is why self-care is important during addiction recovery. It's a tool for positive mindset change!
Remain Connected
Being a member of a support group of people who can help you on your path to recovery is critical. This connection builds you up, encouraging you and sustaining you as you fight addiction. 
When you attend 12 step-based meetings, you can get tips on recovery from others who have been through. You may even get to know about effective addiction treatment services near you. This connection to a community of people like you ones up a world of possibilities.
Get Creative 
When you are addicted to any substance or alcohol, you tend to lose sight of your creativity. Hence, it is good to explore your creativity and passion and discover things you can do. 
Partaking in activities and hobbies brings joy and contentment. This renewed, positive state of mind is why self-care is necessary for addiction recovery. Also, it enriches your mind and spirit.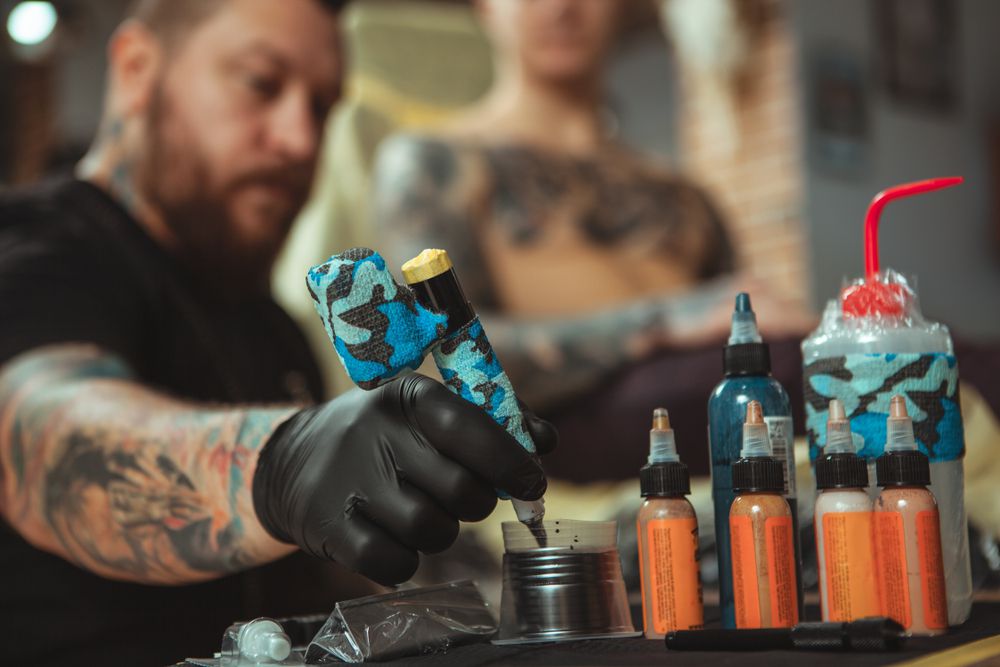 Be Grateful
Maintaining an attitude of gratitude is a great way to take care of yourself. To do this, you have to appreciate the gifts life gives you daily and be grateful for them. 
When you are mindful of these blessings, it makes you present and aware of how great your life is. That way, you are encouraged to continue on the path to long-term addiction recovery.
Focus on Your Physical Wellbeing
When you are recovering from addiction, it is crucial to care adequately for your body. You have to eat well, sleep well, and exercise regularly. Doing these regularly improves your physical condition, making you feel good on your journey to becoming sober.
Live a Balanced Life 
A balanced life is key to enjoying the benefits of self-care for addiction recovery. Finding balance while recovering from addiction can be a difficult thing to do. Most people on the recovery path usually find themselves engaging in just one activity. They do this to avoid relapsing to drug use or alcohol consumption. 
When you engage in only one activity such as work, you easily find yourself overwhelmed by that activity. If you continue doing so, you may relapse. Therefore, you must find a healthy balance between your activities during recovery. Doing this may be tricky, but it is very possible. 
A good way of finding a healthy balance is by drafting a schedule of activities you need to do. Keeping to a schedule helps you spread your activities over time. Also, it gives you total wellness, leaving you reinvigorated and excited.
Make Time for Yourself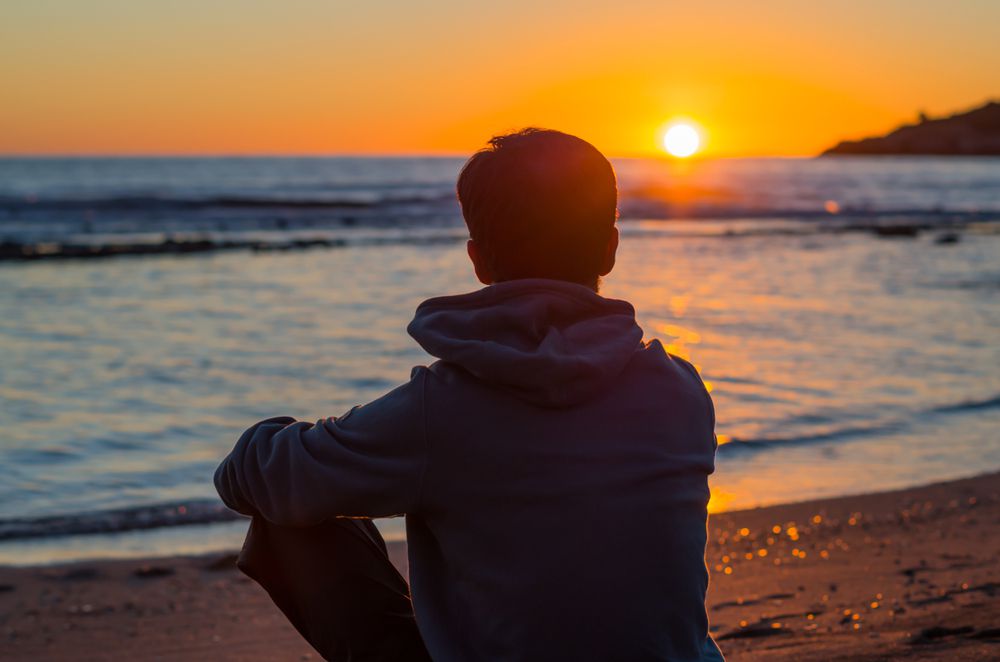 Being a support group member and connecting with others is important on your part to recovery. However, while you do this, also remember to spend time with yourself. In the early stages of your recovery journey, this can be difficult. 
However, with time, these periods of solitude will become beneficial to you. The time you spend alone will help you discover your true self when sober. Also, you will be able to explore places and be creative with activities.
Keep Good Relationships 
The relationships you keep can influence your recovery path. Therefore, you must maintain good relationships and set healthy boundaries for yourself. This may mean you have to stay away from people, situations, or relationships that may lead you back to addiction. 
Furthermore, you may have to form new
beneficial and healthy relationships. These tips show why self care is important during addiction recovery. When you practice them, you get to enjoy the advantages of self-care in addiction recovery. Be deliberate about loving yourself today!
Closing Thoughts
In this article, you have come to understand why self care is important during addiction recovery. Practicing the tips given here will put you in the best possible frame of health — on your way to long-term addiction recovery. However, if these tips are not enough, do not hesitate to get help.
Call Inspire Change Addiction Rehab in Vancouver for addiction treatment programs, we offer addiction treatment help for men in Toronto. Our recovery specialists will help you get over your struggle with addiction and guide you on your way to long-term sobriety. Reach out to us today!