How Much Does Stimulant Addiction Rehab Cost in Vancouver?
When discussing stimulant addiction rehab costs, we often discuss factors that can affect the cost alongside. As it stands, the high cost of addiction rehab is the major reason people avoid addiction treatment. However, we find that a better understanding of the pricing for stimulant addiction treatment can put things in perspective.
The cost of stimulant addiction rehab depends on several factors, including location, length of program, and type of program. Before discussing the cost of stimulant addiction treatment, it's essential to differentiate stimulants from depressants.
A stimulant is any drug substance that increases blood pressure and nervous activity. On the other hand, a depressant will refer to any drug that depresses nervous activities and blood pressure. Common examples of stimulants and depressants are cocaine and alcohol, respectively.
Stimulant addiction rehab is a comprehensive program that uses holistic techniques to help you achieve sobriety. Below is a detailed guide to the pricing for stimulant rehab.
The Cost of Stimulant Addiction
The cost of stimulant addiction rehab ranges from $8000 to $12250. If you have insurance coverage, it reduces how much you'll have to pay out of pocket for stimulant addiction treatment.
Not every insurance company offers coverage for addiction treatment. While some insurance policies cover stimulant addiction treatment services, others do not.
If your insurance company has policies that cover addiction treatment, you may be paying little or nothing for your treatment. Otherwise, you may have to foot the bills yourself.
Related Article: Stimulant Addiction and Abuse in Canada
Factors That Affect The Cost of Addiction Treatment
How much you spend on stimulant addiction treatment is a function of the following factors:
Type of Rehabilitation
There are two types of stimulant treatment services in Vancouver. Depending on your budget for treatment, you can either sign up for a program at a government-owned rehab or go with privately-owned rehabs.
Government-owned rehab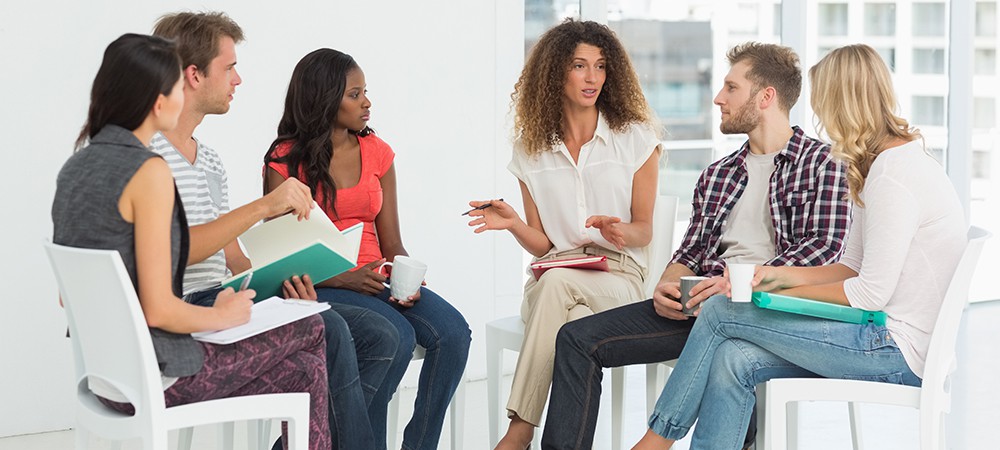 As the name implies, government-owned stimulant addiction rehabs receive funding directly from the government. The government provides all the amenities and facilities you'll find in these rehabs.
And just like every other rehab, government-owned rehabs hire professionals in the field to give you the best treatment possible. All of these come at affordable rates, with you spending little or nothing on treatment cost.
However, government-owned rehabs lack modern facilities, and they don't offer after-care services. Also, unlike privately-owned rehabs, government-owned rehabs offer a one-size-fits-all service. It means they don't attend to personal treatment needs. Nevertheless, government-owned rehabs still stand as alternatives for people who can't afford private rehabs.
Privately owned rehabs
Unlike government-owned rehabs, private rehabs don't lack modern facilities and amenities for addiction treatment.
More often than not, private establishments employ professionals to provide top-quality treatment services. Also, privately owned rehabs taper and refine their treatment programs to fit individual needs.
Type of treatment program
There are several types of addiction programs, with each focusing on distinct areas for treatment. It'noteworthy that the different types of addiction programs have different pricing. It means that depending on the type of treatment program, pricing for stimulant rehab differs.
Inpatient addiction treatment program
Inpatient addiction treatment program is the most common type of stimulant addiction treatment program in Vancouver. It operates by separating addicts from their triggers and focuses on their recovery.
During inpatient addiction treatment programs, addicts will stay in a closely monitored environment while working on their recovery. And during their stay, they'll also undergo mind strengthening sessions like yoga and massage sessions.
There are also individual sessions where addicts can discuss with experts about their recovery challenges. These individual sessions have proven to help addicts overcome their challenges over time. Likewise, there are also group sessions where patients discuss their addiction journey with other people.
The major reason inpatient programs are more expensive is the inclusion of accommodation and medical bills. However, it's an expense that's well worth it. Due to the level of comprehensive care on offer, inpatient stimulant rehab is mostly successful. The cost of stimulant addiction rehab in an inpatient treatment program ranges from $6000 to $30000.
Outpatient addiction treatment programs
The outpatient treatment program is different from the inpatient treatment program in many ways. Patients are not under 24-hour close supervision in the outpatient program as they only come in for checkups. With this, patients can carry out their daily activities or even work to pay for treatment while receiving rehab care.
However, study shows that out-patients programs are not as effective as inpatient programs. While inpatient programs allow you to recognize your triggers and avoid them, outpatient programs offer more freedom.
Because patients don't pay for accommodation and feeding, outpatient stimulant addiction rehab costs less than inpatient programs. The cost of stimulant addiction rehab in outpatient programs is about $5000.
Detox process
Before we delve into the cost, here is what you don't know about the detox process. Cocaine is a stimulant, and it exerts its effect on the nervous system. Cocaine affects the nervous system by causing the production and secretion of dopamine.
Dopamine is an excitatory hormone that produces the natural excitement you feel. But with cocaine in your body, you'll feel this excitement under the influence of a substance.
Due to the continual usage of cocaine substance, there is a disturbance in the natural secretion of dopamine. Hence, dopamine secretion will be only under the influence of cocaine. At this stage, you're physically dependent on the substance.
Physical dependence precedes addiction. As an addiction, cocaine puts a strain on your mental and physical health. To recover, there is a need to slowly remove the substance from your system, as sudden removal can be lethal.
The process that involves the slow removal of the substance is the detox process. During the detox process, most addicts experience withdrawal symptoms which is your body's natural way of balancing itself.
How long the detox stage of your stimulant addiction treatment takes can affect the overall cost. The longer detox takes, the more expensive it is.
Length of Program and Amenities
Generally, addiction treatment programs can last between 30-days and 90-days, depending on your level of addiction. If you have a long history of addiction, you may be needing more time at rehab. As you'll expect, the cost of addiction treatment for 30-days will differ from a program that takes 60 days.
Likewise, the amenities in your choice of rehab will affect the cost too. Some common amenities in rehabs include:
Group recovery.
Individual therapy.
Animal psychology.
Acupuncture.
Massage therapy.
Psychodrama.
Drug counselling includes drug testing.
However, not all rehabs offer all these amenities. If your rehab offers any of these amenities, you may be paying more for treatment.
Luxury rehabs offer private spaces for your belongings and even allow pets. Some of these rehabs have gyms, swimming pools, and even tennis courts. If you opt-in for these types of rehab, you'll be spending more on treatment for stimulant addiction.
Location
The cost of living in a state can affect the stimulant addiction treatment cost too. For instance, rehabs in places with a high cost of living will cost more and vice versa. Here, this is how location affects addiction rehab cost.
Payment Options: How to Cover The Cost of Stimulant Addiction Treatment
There's no doubt that the cost of stimulant addiction rehab can be expensive for some people. Hence, a need to opt-in for more affordable payment options. One common payment option for stimulant addiction treatment is via insurance.
When using insurance to cover your addiction rehab costs, be certain of your insurance policies. If your insurance policy covers addiction treatment, be sure of the number of sessions it'll cover. For the sessions it doesn't cover, you'll be footing the bill yourself.
Another payment option for stimulant addiction treatment costs is Medicare and Medicaid. There are addiction scholarship programs in Canada that offer monetary support. You can meet with your doctor for strong recommendations or check them out yourself.
Related Article: Oxycodone Addiction and Abuse in Canada
To Wrap It Up
The high cost of stimulant addiction rehab is worth it, after all, seeing all the treatments you'll receive. Every treatment during rehab either aims at building your mind or removing stimulants from your system. While all of it comes at a monetary price, it can be stressful too. It's why there are different treatment programs for different people.
The principal treatment programs are in-patient and outpatient programs. You can also have other programs like detox programs and Cognitive Behavioral Programs. As you'll expect, their pricing will differ. But averagely, the cost of stimulant addiction rehab ranges between $8000 – $12250.
As crucial as considering treatment prices are, it's more crucial to enroll with capable treatment services. For the best treatment service, choose Inspire Change Wellness Centre. Our experts have the experience to chart a comprehensive recovery plan for you. Get in touch with us today!