What Is A Methadone Treatment Program?
A methadone treatment program is an effective option for treating addiction to opioids. Despite the growing popularity of the treatment, many people have doubts about its efficiency.
When you take several types of opioids alongside other drugs, methadone blocks their effects on your body. The phenomenon is also referred to as cross-tolerance. It's a situation that occurs when a drug produces tolerance to another drug. For instance, a person who abuses oxycontin will develop a cross-tolerance to Percocet.
To help you understand the effectiveness of methadone treatment for opioid dependence, we'll give an overview of it. We'll also discuss the stages of treatment, benefits and the type of drugs administered.
What is Methadone?
Aside from being a medication that treats opiate addiction, Methadone is a drug that doctors administer to relieve extreme pain. Methadone comes in pills and works via oral usage.
What does methadone do? It changes the way your nervous system and brain react to pain. Instead of feeling pain, you feel relief.
Methadone allows addicts to detoxify without experiencing withdrawal symptoms gradually. Aside from that, it also blocks the high from opiates like morphine, oxycodone and hydrocodone.
For opioid addiction treatment, methadone reduces your cravings and lessens the danger of relapse. The process happens by stimulating the feeling of pleasure opioids to give but with lasting effects to minimize abuse.
Considering the excessive use of methadone can lead to addiction, many people are wary of it. In Canada, professionals must follow the guidelines by Ontario pharmacists before dispensing them.
As medication for narcotic withdrawal and dependence, Methadone offers a lot of benefits. If you strictly follow the prescriptions of a specialist, the treatment will go smoothly. Apart from intoxication, sedation and other side effects, people who use methadone live a healthy life.
What Is A Methadone Treatment Program?
Methadone treatment program offers you an all-inclusive long-term procedure to stabilize your body from addiction. Methadone maintenance treatment is different from methadone detoxification programs because it doesn't remove the toxicity of opioids in the body.
Rather, it involves using methadone as an alternative to the substance you were dependent on. A team of trained professionals often administers the treatment.
Considering every patient reacts differently to a specific kind of drug, your treatment specialists will uniquely modify your treatment to suit your needs.
Generally, what happens during a methadone treatment program includes counselling, therapy, case management, psychosocial and medical services. Other aspects of the treatment are group therapy, yoga and the time frame for using methadone.
Methadone treatment doesn't just focus on opioid addiction. It also addresses social, legal, medical and work-related issues.
Individuals with co-occurring disorders such as psychological problems can also have a more productive and healthier life. In other situations, it involves counsellors and pharmacists helping you make therapeutic decisions.
Benefits of Methadone Treatment for Opioid Addiction
Apart from the benefits stated, one significant importance of methadone-assisted treatment for opioids is that it's the most cost-effective option for addicts.
Immediately methadone gets to a sufficient level in a patient's blood, it reduces cravings. Since it's a longer-acting opiate, it lasts for about 24 to 48 hours in the body — for instance, heroin and morphine, which are short-acting, last for about two to seven hours.
So addicts use them several times a day. But methadone is given only once per day. Not to mention, the tolerance to it develops slowly so that you can recover with the program indefinitely.
Other benefits of methadone treatment program include:
Emotional balance
Reduces your chances of using other opioids
Improved quality of life
Overall stability
Restores the chemical balance in the body
Curtailing opioid withdrawal symptoms
Healthy mental and physical health
Enhances memory retention
Stops high-risk behaviours like having unprotected sex and drinking while driving.
Lessens your engagement In criminal activities
Improves your relationships and social life
For these reasons and more, the provision of methadone rehab programs for addicts is essential. To make it more accessible to the public, health officials are increasing its awareness and recognizing the need for the program to be more flexible and driven towards individual patients.
Related Article: What Happens During Opioid Addiction Rehab?
Stages of Methadone Treatment
Opioid addiction treatment with methadone has three phases, namely:
Stabilization
Maintenance and action
Tapering
Stabilization phase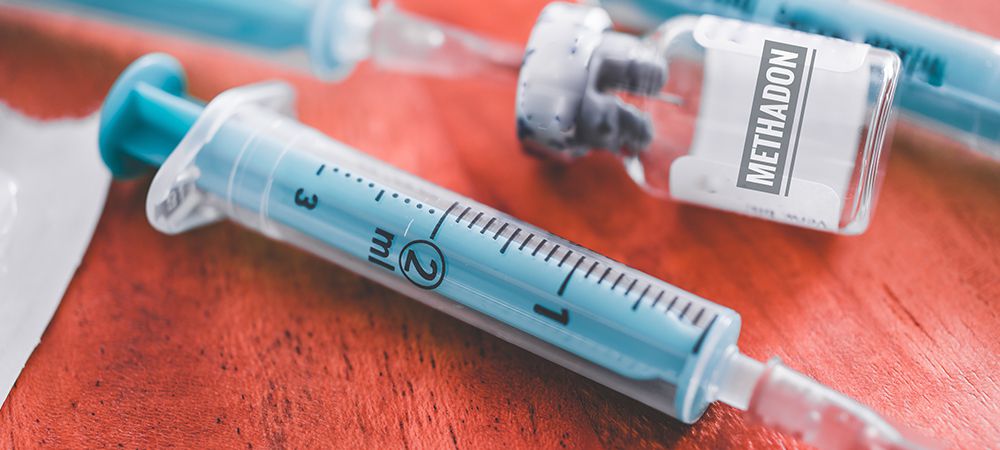 The stabilization stage is often the most critical because you'll likely find it overwhelming. Not to mention, your body may also experience difficulties adjusting. At this stage, most patients stop their treatment program for methadone.
You may also continue to take opioids alongside other drugs because:
You aren't equipped with the appropriate lifestyle change to support your change in addiction.
The abrupt stop can cause effects like rapid heartbeat, shallow breathing, and diarrhea.
The methadone dose hasn't attained a level that'll help you manage your withdrawal symptoms.
The stabilization stage helps with:
Planning treatment
Assessing the patient
Addressing stigma problems
Introducing a new lifestyle and harm reduction methods
Urine screening
Stabilizing your overall functioning
Orienting you into the methadone treatment clinic
Stopping your use of other substances like marijuana and alcohol
Note that it's not ideal to stop treatment at this point because you may suffer worse withdrawal symptoms. If you have the luxury of time and money, we advise that you live in an in-patient facility for 24/7 assessment. The inpatient center allows you to meet your treatment goals by avoiding stress and external factors.
Maintenance and action
The maintenance and action stage majorly helps you to adjust to a life without opioids addiction gradually. Addiction not only affects you psychologically but physically.
The maintenance and action phase offers you an opportunity to improve your relationship with your loved ones, develop financial security and a stable home. Professionals also address issues like chronic mental and physical disorders.
In the maintenance and action phase, you're at high risk of experiencing a relapse even after successful opioid addiction treatment. So except for regular assessment from your counsellors. That said, the phase focuses on;
Renegotiating treatment: After acknowledging your progress, your counsellor will advise you to mend your broken relationships and other issues.
Avoiding complacency: Some patients think their crisis is over and stop treatment. For this reason, professionals make you aware of your recovery journey by keeping you alert.
Psychosocial rehabilitation
Case management
Discussing substance abuse
Improving treatment flexibility when you're clinically stable
Strengthening your therapeutic relationship
Tapering
At the tapering stage, you may decide to stop using methadone completely. Here, your counsellors will prepare you for tapering off methadone.
During the process, you may experience slight withdrawal symptoms. Your physician will also reduce your dosages. If the tapering process is gradual, you may not experience any symptoms. Participating in support groups and activities like massage, acupuncture, and exercise can help you during this stage.
Methadone Treatment Program: What to Expect
After a complete examination of an opioid addict's history, treatment can commence immediately. The National Institute on Drug Abuse provides the necessary treatment options for methadone. They include:
Cognitive Behavioral Therapy (CBT)
It's no news that several patterns of behaviours follow drug abuse in an addict. Patients in CBTdevelop various coping skills to address their addiction. Cognitive-behavioral therapy prevents you from experiencing a relapse.
Apart from that, they learn to correct and identify problematic behaviours. Under this treatment option, counsellors in the methadone program work with patients to regain a healthy life.
Patients also explore the negative and positive effects of continued opioids dependence. A significant aspect of CBT is predicting likely crises and improving an addict's self-control.
With CBT, you'll know how to notice early cravings and situations that may trigger or put your health at risk. As part of methadone treatment, CBT is common for individuals with heroin addiction. Studies show that the coping skills people learn through CBT remain with them forever.
Medical assisted treatment
When you take methadone according to your doctor's prescription, it blocks how opioids affect your brain. It also ceases and manages the part of your brain chemistry which controls substance dependence and cravings.
Methadone is the most administered medication because it's cost-effective. In addition to methadone, physicians recommend drugs like suboxone and buprenorphine.
These drugs also work to relieve opioids cravings with fewer side effects. Besides, they're often given to individuals with low dependence on illicit substances for a limited time.
For example, naltrexone is a non-addictive drug that doesn't cause physical dependence. Keep in mind that only people who have undergone detoxification can use them.
Recovery care services
The best part of the program is it offers you services like housing, transportation and child care. In addition, it supports you by providing ways for you to begin on the right path. People who receive treatment alongside recovery services usually have more chances of coping after therapy than others.
Medical detox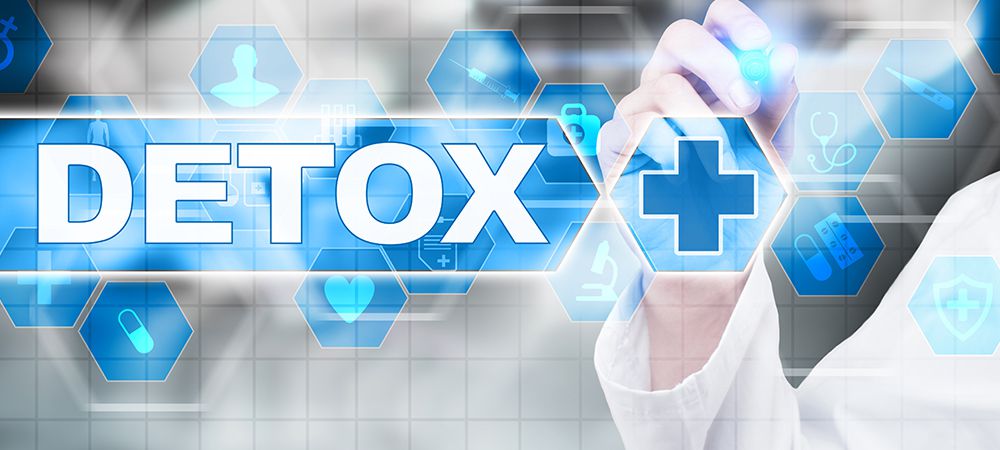 The withdrawal comes with several acute physical effects. Some can be so severe that they may require detox alongside the methadone treatment program.
Medical detox places you under observation till your withdrawal symptoms subside. It also prepares you for long-term recovery.
Opioids withdrawal symptoms often reduce in a week—however, some last for months. People suffering from acute abuse may suffer emotional symptoms like insomnia and anxiety for up to six months.
Frequently Asked Questions
Here's what you need to know:
What Is A Methadone Clinic?
A methadone clinic is a facility for individuals struggling with opioid and related addiction. In other words, it's a place where you get medication and therapy for recovery.
They are also referred to as opioid treatment programs (OTP). In a methadone clinic, you'll participate in a comprehensive treatment program that'll improve your resistance to opioids.
Is methadone treatment effective?
From explaining what a methadone treatment program is, it's no news that it's effective. Since the 1960s, many people have used methadone to treat their addiction and dependence effectively.
According to a scientific study in 1994, the use of methadone was associated with a lower level of drug abuse, criminal activities and hospitalization of patients than other substance treatment programs.
Does methadone have side effects?
A methadone treatment program comes with risks. However, the side effects are only detrimental to your health when you start to abuse methadone.
Keep in mind that health professionals often modify and periodically adjust the quantities for each patient. So, you mustn't take another person's dose. Some common side effects include:
Chest pain
Fast heartbeat
Vomiting/nausea
Skin rash
Water retention
Stomach cramps
Constipation
Drowsiness
Hallucinations
Libido change
Confusion
Muscle tremors
Feeling lightheaded
Excessive sweating
Shallow breath
The side effects hardly occur, and even if they do, the effects wane after receiving adequate treatment.
Related Article: When to Intervene to Help a Loved One Get off Opioids
Final Word
The various benefits a methadone treatment program offers cannot be overemphasized. In order of importance, it provides you with the cheapest recovery option and stabilizes your health. Since methadone is a habit-forming drug, you must receive treatment from an accredited and licensed clinic.
So, before receiving treatment, ensure the clinic offers services like counselling, community connection and most importantly, therapy.  Like we do here at Inspire Change Wellness Rehab Vancouver.
Do you need a treatment center that offers individualized treatment options? Or do you have questions you'll like to ask a professional?
Take the bold step and speak to us about our methadone programs. We help individuals in regaining and rebuilding their lives. Get the right responses and help today!