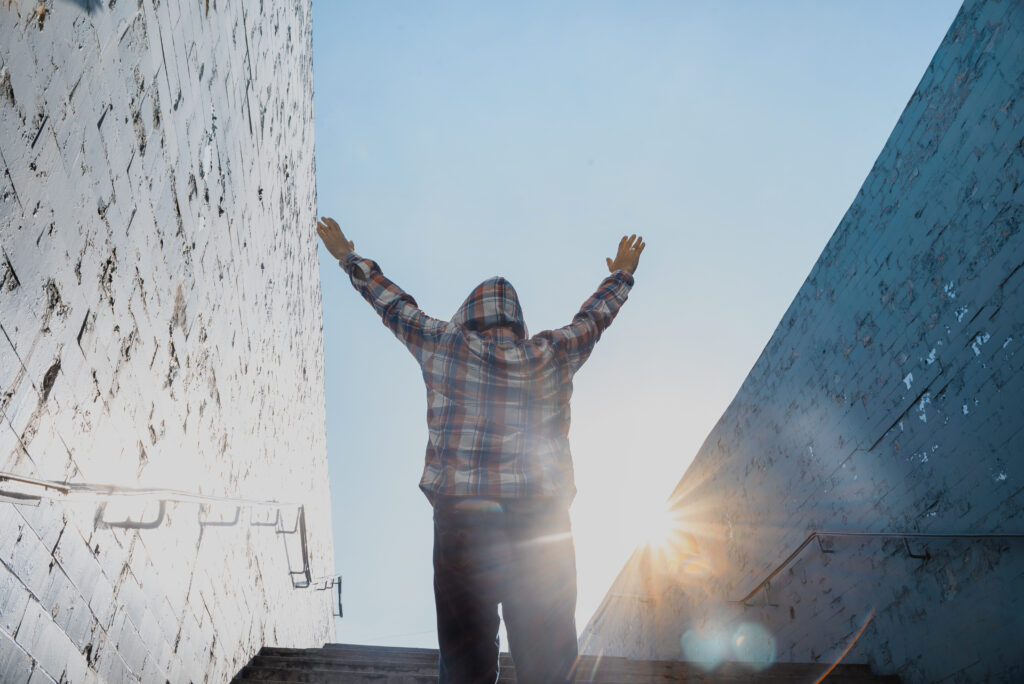 Drug addiction is the mental state of a person where he or she can't control the desire to consume drugs. Usually, the drugs involved are the ones that the law prohibits to use. When a person becomes addicted to drugs, the people surrounding him are affected by his behaviour that most of the time they are referred to a rehabilitation facility. It is an institution that caters to drug-addicted individuals who want or their family wants them to sober up.
Related article: How to Help Your Loved One Get into Rehab?
Having a loved one who is addicted to drugs is difficult, it's more difficult having to decide to have the person undergo rehabilitation. A person who will undergo drug addiction rehabilitation for the first time may experience some difficulties especially when the effects of the substance started to go down. The emotional and mental state of the person becomes unpredictable. More so if the rehabilitation procedure was not a personal decision of the person.
If you or a loved one needs to undergo drug rehabilitation, there are things you have to consider first before you decide. Some factors need to be considered such as the rehabilitation center, will it be a private center or a government-funded rehabilitation center and the location. These factors may seem minor considerations, but it can be a big factor for the one who will undergo rehabilitation.
Related article: What to Do After Rehab
Private versus Government Funded Rehabilitation Centers
There are two types of rehabilitation centers in British Columbia for drug-addicted people – privately owned and government-funded rehabilitation centers. Both types cater to any kind of people but they may differ in the programs and therapies that they offer.
Privately Owned Rehab Centers
There are lots of private rehab centers in British Columbia that you can choose from and probably these are the type of rehab centers that you will consider first than government-funded ones. So, what do privately-owned rehabilitation centers offer?
For one, privately-owned rehabilitation centers offer programs and therapies that are diverse and efficient. these programs and treatments are proven to enhance the outcome of the treatment of every patient. Other than the programs they offer; they also have more options for services that you can avail of. Although the amenities and services differ per facility, privately-owned rehabilitation centers, in general, offer convenience and comfort to its "clients".
Related article: The Benefits of 90-Day Inpatient Rehab
Government-Funded Rehab Centers
Another option for a rehab center is the government-funded centers. These centers receive their funding for their programs, treatments, and services from the government. They offer services that are free of charge and often offered to select people only. This is the best option for those who do not have the capability to afford services from a private rehab center. Often, this is availed by those who do not have insurance options or income to sustain themselves in private programs.
But since the treatment is funded by the government, there is a limit per individual and only qualified persons can avail of this program. But this is not a reason not to be able to receive a positive result.
One option may be costly and the other one can be received without pay, but both of the types of facilities work on to give a positive result to their clients. Speaking of cost, this is one of the main factors before you plan on going to a drug addiction rehabilitation program or a loved one. Cost is a factor that can either make or break the treatment process of a person. Although the cost is not necessarily the reason for the success of the treatment, it can determine whether or not a treatment will suffice or will be sustained until an acceptable result is achieved.
It is known that a private rehabilitation center can be pricey. But before you decide on choosing a government-funded rehabilitation center, expand your options by examining the varying costs of drug addiction rehabilitation programs and facilities in British Columbia.
Here are some of the privately-owned drug rehabilitation centers you will find in British Columbia that you can add to your list of options.
Related article: Choosing an Addiction Treatment Centre
Top of the World
You may think that this is just a phrase or a lyric to an old song, but this is a drug rehab facility that is found in Fort Steele, British Columbia. If you want to wake up every morning and be closer to nature, this is the best place to choose. You can stay in this facility that is found on top of a mountain for a month or more depending on your treatment program and the length it needs to finish it.
They cater to different types of treatment and one of them is drug addiction. They offer a variety of treatment approaches such as Holistic, evidence-based, medical, wellness, etc. There are also a variety of therapies that you can choose from to help you while recovering. They are not only found in Canada, but they have other facilities worldwide.
Their prices depend on the location of the facility, but for the one found in British Columbia, their price is at $17,950 (CAD) for a month's stay. If you want a luxurious rehab experience and you can afford it, this is the place for you.
Sunshine Coastal Health Center
Another luxurious rehabilitation center found in British Columbia is Sunshine Coastal Health Center that is located in Powell River. This center is designed and exclusive for men only and as the name implies, the facility has a coastal setting.
This rehab facility follows a no-12 step program for the treatment of its residents. they aim to help their clients to experience personal transformation and full integration into the society not just through abstinence, reducing harm or healing from addiction. They offer a varied specialization in professional treatment, gender-specific treatment, trauma treatment, co-occurring disorders, and PTSD. They have different types of therapy that can cater to what the client needs to experience a full recovery and also offers aftercare when the client has finished its stay within the facility.
This is a luxurious facility with a price that can range from $16,000 to $19,5000 (CAD) per month's stay. With this value and the luxurious amenities, you can get what's your money's worth.
Valiant Recovery
This rehab facility is located in Kelowna and it has a lakeside and mountain setting. It offers a variety of activities from rooftop activities to various water exercises. They help treat people who need executive treatment, treatment for substance abuse, co-occurring disorders, and alcohol.
Their therapies include relapse prevention counselling, for those who tend to relapse after the program. Also included are Eye Movement Therapy (EMDR), 12 Step facilitation, family counselling, and many more. They have programs for both male and female also offer aftercare treatment and some follow-up sessions that needed to be accomplished in-person and some can be accomplished online.
Anyone who wants to experience their program and treatment procedure can stay for 30 to 90 days in the facility. The program costs between $10500 to $32,000 per month.
Cedars at Cobble Hill
The Cedars at Cobble Hill is another rehabilitation facility that is privately-owned and has catered to more than 5000 patients in their 13 years of service.
Their expertise is treating addictions but also caters to other issues. They establish individualized programs that are distinctive to the needs of their patients as they undergo their journey to achieve a successful recovery from their addiction.
A patient can stay for 30 to 90 days depending on the requirement and treatments the patient needs to do to recover. Since their treatment philosophy is based on individual needs, the length of stay for each patient also varies. Although they stay for months within the facility, the treatment plan for each individual is designed for 24 months including aftercare and counselling.
There are different activities that the patients participate and these activities can all help them to recover, improve their health and their wellness. As for the cost, there's a varying cost for each individual and the program and treatment they need. They advise to contact them for the pricing of a program.
Options Okanagan Treatment Center
This is an addiction rehab center for that addicted n alcohol and drugs. This facility is found in Kelowna and Salmon arms. They are a 12-step believer and they personalize every treatment they give their patients. The treatment plans are designed from medical detox within the facility and the aftercare. Each treatment plan is designed for each individual's needs.
To be able to land a spot in their facility, they require a down payment of CAD 1,000 during intake. They do not disclose prices as they design the treatment for each individual.
A rehabilitation facility is an important establishment in helping people who got addicted to drugs to recover and become sober. The treatment procedure differs from every facility and also depending on the needs of the patient. Whether the treatment is done within a private center or a government-funded one, they both have the same goal – help patients to recover successfully.
We can conclude that the cost of drug rehabilitation in British Columbia is not cheap. But with all the treatment, personalized programs, amenities and length of treatment this cost is justified. It is not simple to put up a rehabilitation center and not easy to design a treatment plan that will succeed in helping patients to recover.
Related article: The Essential Benefits and Advantages of a Drug Rehab Facility: A Person's Unique Road to Full Recovery in Vancouver
In finding a drug rehabilitation center, an individual must take into consideration the different factors that can affect the result. First, there are two types of rehabilitation centers – privately owned and government-funded. Private- owned rehab centers in British Columbia can range in different prices. There are luxurious rehab centers that offer diverse treatment programs but feel like you are living in a mansion. Nonetheless, they all aim to help with a positive recovery result. Government-funded rehabilitation centers are those that are financed by the government. The services offered are limited per person and only qualified individuals can avail of this offer.
The cost should also be considered in choosing a rehabilitation center. For individuals who cannot afford to stay in private-owned centers, government-funded centers are free. If you have health insurance that can cover the monthly cost in private owned centers, you can choose them. They have a variety of programs and therapies.
The drug rehabilitation in British Columbia can cost from an estimated amount of CAD 10,000 per month to CAD 30,000. It can still go higher depending on the treatment design. And it can be free if you choose government-funded centers.
In conclusion, drug rehabilitation is expensive in British Columbia. In summary, drug rehabilitation is a necessity for those who want to sober up from substance abuse. One of the options that patients have to help them recover from drug addiction is to undergo a treatment program personally designed for every individual's needs. There are plenty of drug rehabilitation centers in British Columbia and there are plenty of choices, too.
Related article: Benefits of Inpatient Addiction Rehab Centres