How Much does Codeine Addiction Rehab Cost?
Discussing the cost of codeine addiction rehab is exploring the factors that affect the pricing. However, the seriousness and side effects of a codeine habit make rehab costs an important discussion.
Codeine addiction doesn't only affect your physical health; it also puts a strain on your mental health. It's why codeine addicts usually have different mental problems.
Codeine addiction starts with a dose to several doses. Most times, addicts don't realize their problem till it's almost late. To recognize whether you or a loved one is a codeine addict, look out for cravings for the substance. Cravings for codeine are a significant sign of codeine addiction.
No matter how bad the addiction is, rehab is the best option. But the treatment and medication you'll get during rehab will come at a price.
In this article, we'll be taking a closer look at the cost of codeine addiction rehab services. Also, we'll explore payment options for codeine addiction treatment programs.
The cost of Codeine Addiction Rehab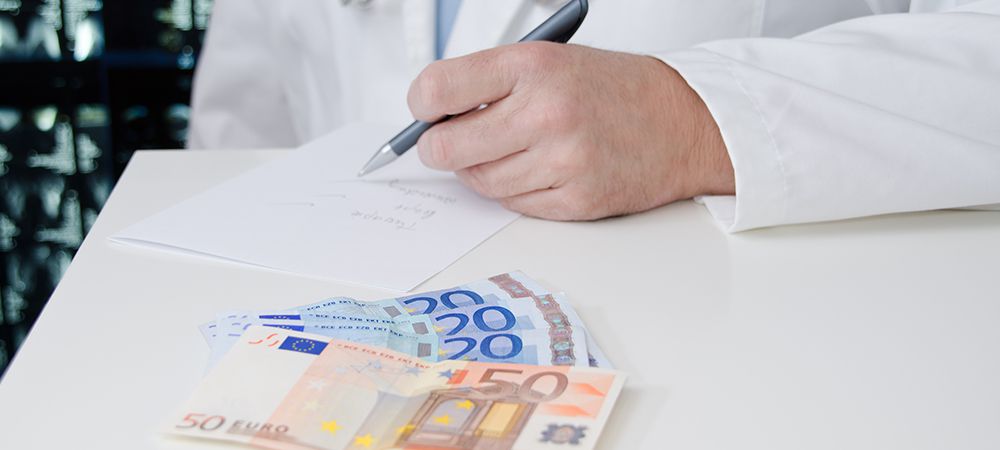 The cost of codeine addiction rehab services ranges from $2000 to $5000—however, the average price of codeine rehab borders on several factors.
Factors like location and length of the program will affect pricing for codeine addiction treatment. For instance, you'll be spending more if you'll be spending an extended time in rehab and vice versa.
Related Article: Codeine Addiction and Abuse in Canada
Factors Affecting the Cost of Codeine Addiction Rehab
Addiction history always differs from patient to patient. Therefore, no two codeine addicts will get the same addiction treatment programs.
To ensure every addict achieves sobriety, rehab services offer varying programs. These programs affect the cost of addiction rehab. Other key considerations include:
Type of Rehabilitation Centre
When looking at factors that affect the cost of codeine addiction services, considering the type of rehab centre is essential. Broadly, there are two options. Codeine rehab centres can either be government-owned or privately-owned centres.
Government-Owned Centres
In government-owned rehabs, addicts have a one-size-fits-all program. It means that government-owned rehab centres don't taper services for individuals.
For severe codeine addiction problems, a broad addiction treatment program can be a disadvantage. If you need special attention due to co-occurring disorders, a government-owned centre may not be the place to get it.
The government funds Government-owned rehab services. Due to the funding sources, they are better options for addicts that can't afford the high pricing for codeine addiction treatment. With government-owned services, you can be sure of more affordable codeine addiction rehab services.
Privately-owned Rehab Centres
Privately-owned rehab services are funded by private organizations, doctors or a group of addiction specialists.
To ensure top codeine addiction treatment, private rehab centres always have the latest equipment. You can also expect to be under the attention of highly trained addiction specialists and medical personnel. Due to the huge amount of overhead, private codeine rehab services charge more for addiction treatment.
Just like government-owned rehab, private rehabs have professionals that monitor programs that aid your recovery. However, addiction programs in privately-owned rehab centres are not one-size-fits-all. A privately-owned rehab taper addiction treatment to fit your specific rehab needs.
The cost of codeine addiction rehab in privately-owned rehabs is on the high side. If you'll be using a privately-owned rehab, expect to spend more on addiction treatments.
Type Of Program
There are several addiction treatment services with each focusing on the same thing — recovery.
Depending on your history of codeine addiction, your addiction specialist will recommend an addiction treatment program. Of course, the choice of the addiction specialist May mean your expenses will be higher than the average price of codeine addiction treatment services.
In-patient Programs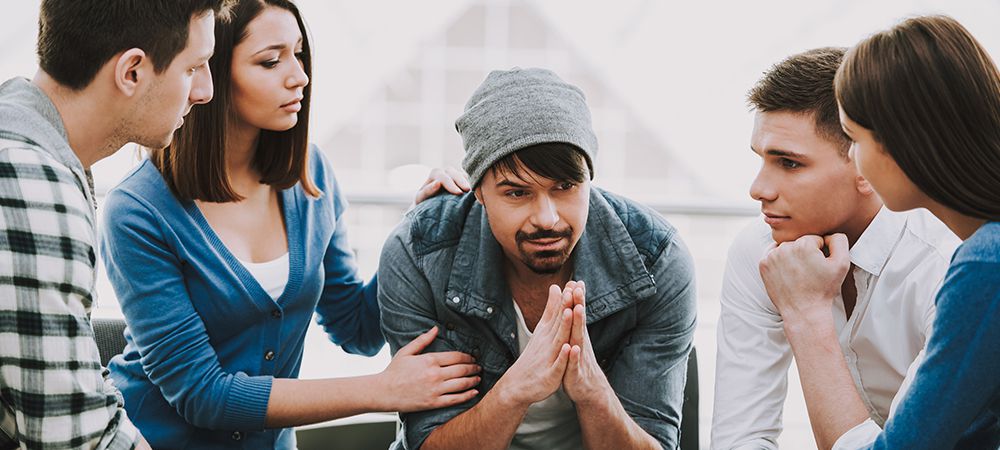 In-patient programs are the most intensive of all the treatment programs. They feature 24-hour close supervision and treatment. During in-patient programs, addicts will stay in a dedicated living facility all through their addiction treatment.
The focus of in-patient programs is to prevent and train addicts to overcome relapse and addiction triggers. You can only guarantee overcome relapse when there is zero exposure to addiction triggers:
Common addiction triggers are:
Family
Friend
Places
Spouse
Parties
Stress
Clearly, you now understand why in-patient programs require you to stay in rehab. In-patient programs have several theory sessions that focus on building your mind. According to psychologists, the mind is key to overcoming addiction. Two common addiction therapy activities are yoga and meditation sessions.
Asides from yoga sessions, there are other sessions where addicts sit in groups and discuss their treatment  journey.  There are also individual sessions where addicts speak to experts.
During one-on-one therapy sessions, you can discuss personal issues you're having. You'll be able to explore behavioural patterns that encourage codeine addiction.
Because patients will be living in the rehab center throughout their treatment, in-patient programs cost more. The average cost of in-patient codeine addiction rehab services is $4,500. In-patient rehab pricing covers accommodation, feeding and medication.
Out-Patient Programs
Out-patient programs are entirely different from in-patient programs. During out-patient programs, addicts won't stay in rehab all through their treatment programs. Instead, you get to return to your daily activities and come in for regular checkups.
A major advantage of out-patient programs is the "freedom" it offers its patients. During out-patient programs, you can return to your daily activities and still continue treatment. The freedom to work and cater to dependants can make out-patient programs better options for patients who are funding their treatments.
The average price of codeine addiction treatments in outpatient programs ranges between $500 to $1800. Out-patient codeine rehab programs have a low price compared to in-patient programs thanks to the exclusion of feeding and accommodation expenses.
Extent of addiction treatment
It's important to know that every rehab centre has a specific target audience. While some people may want nothing more than comprehensive treatment, others focus on getting treatment in luxurious places.
There are rehab services that offer individual suites with gyms and personal spaces. Likewise, some rehabs only focus on your recovery and not on luxury.
Depending on how extensive the program is, we can breakdown codeine rehab services into:
Moderate size
Although moderate rehab services don't offer luxury, they provide rehab in a comfortable environment.
Luxury size
In luxury size services, patients get to choose the kind of services they receive. You'll have plenty of food options and clothing options. To cap it off, you'll also have access to world class facilities.
Medication-assisted treatment
During medication-assisted treatment, specialists will use drugs to treat codeine addiction. Your dosage will include drugs that attach themselves to codeine molecules in your body. After attachment, it'll be easier for your body to remove codeine molecules. Medication is a key part of the detox stage of codeine addiction treatment.
The price of the drug will form a part of your codeine addiction bill. Common medications for codeine addiction are:
Payments Options: How to cover the Cost of Codeine Addiction Rehab
With financial backing, the cost of codeine addiction treatment in Toronto is affordable. While it may not be easy to pay the cost of codeine rehab upfront, here are payment options for codeine addiction rehab:
Insurance
In Canada, paying for addiction rehab via insurance is common. Insurance companies can cover your addiction treatment but will exclude the "non-essential" services.
Exclusion can be a disadvantage for you if the omitted services are important for your recovery.
For instance, some insurance companies don't cover yoga sessions, and if omitted, it can slow down your recovery.
Grants and scholarship from a clinic
Several people don't know that rehab clinics receive grants. To be sure, you can walk into any clinic and ask if they received any grant.
With the financial coverage a grant offers, rehab centres can offer more affordable addiction treatment services for free. The good thing is, you don't need insurance coverage to become eligible for grants.
Related Article: How Much Does Opioid Addiction Treatment Cost in Canada?
To Wrap It Up
The cost of codeine addiction rehab should not deter you from receiving addiction treatments. Typically, you can pay up to $5,000 for the average codeine treatment program. If you'll be spending more time in the rehab centre, you can expect the pricing to increase.
The good news is there are several affordable addiction programs you can opt-in for. You can opt-in for inpatient programs or outpatient programs. Instead of going for luxury programs, choose a rehab program that focuses on comprehensive treatment.
Here at Inspire Change Wellness Centre, we offer varying codeine rehab programs for different budgets. Call+18885089802 to discuss your options today!