Amphetamine Addiction: The Facts You Should Know About Amphetamines
In a world where millennials are desperate for liberty, drug abuse has taken its free, unhindered course. With alcohol taking the lead, amphetamines follow, as the second most abused drugs in the world today. 
It is general news that these drugs, over time, bring users to a state of helpless, compulsive use. This is known as addiction, and it is never pretty. Here, we consider some facts about amphetamine addiction that you might not have heard elsewhere.
We don't intend to give you a long, boring lecture on chemical compounds, names, or structures. We promise to make this fun, educative, and easy to understand. Here are some interesting things to know about amphetamine and its addiction. 
Amphetamines: What about Them?
Here are some facts that can quickly give you a grasp of what amphetamines are.
Amphetamines are a group of highly addictive chemical substances that are strong stimulators of the CNS (Central Nervous System). 

They are not all bad. No drug is – they can only be abused. Amphetamines have original therapeutic uses. They are used for people with ADHD (Attention Deficit Hypersensitivity Disorder) and depression. In the past, they were used to treat some forms of epilepsy and obesity.

There's a lot of 'fake' amphetamine circulating the drug market today. Many of these so-called look-alikes are produced in non-certified laboratories, and they're the ones that many abuse. Like you can imagine, these counterfeits have a very high risk of overdose. 

When a doctor prescribes amphetamine, you hear brand names like Adderall, Concerta, Focalin, and Ritalin, to name a few. In the streets, meanwhile, nobody calls it "amphetamine" for obvious reasons. You hear common code names like crank, ice, speed, black beauties, bennies, hearts etc.

Ma-Huange is the name of the Chinese plant amphetamine is derived from. 

It was first synthesized by L. Edeleano, a German Chemist, in 1887.
Debunking Some Myths About Amphetamines
Over time, we find that most people delve into amphetamine abuse because they believe it can help them. Here are common myths about amphetamine addictions and the truth that surrounds them. 
Amphetamines do not improve focus
Many students, in the bid to score higher in their tests, begin amphetamine usage. In the long run, the opposite is the truth. All amphetamine does is give you a false feeling of increased focus. 
Amphetamines do not act like cocaine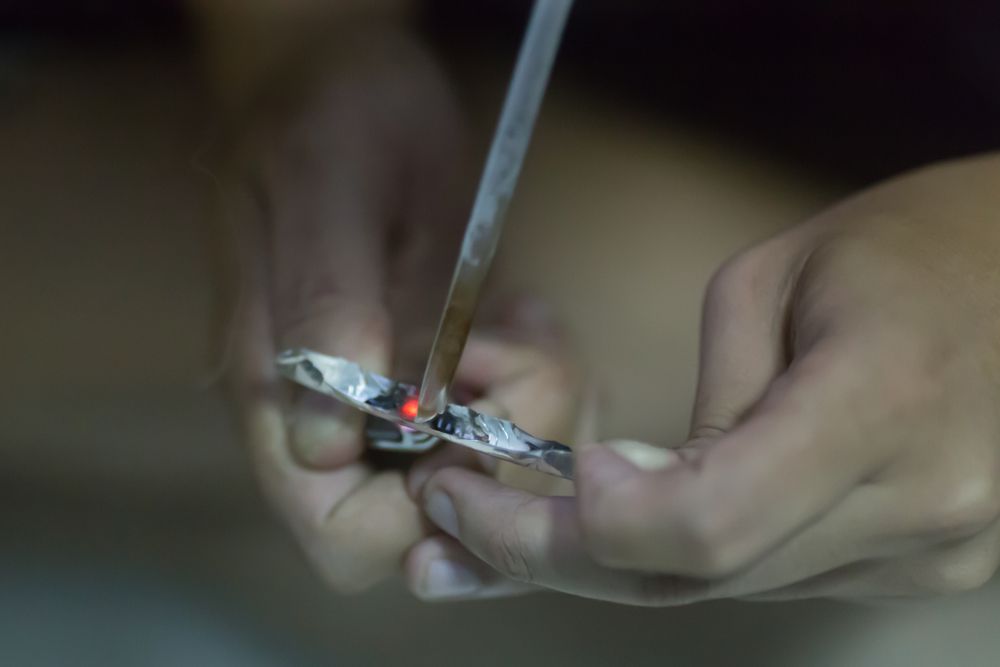 The body immediately metabolizes cocaine and similar substances. Amphetamines, however, remain longer in the body system. Hence, their effects last longer. This is why amphetamine addiction is not as severe as cocaine.
That they're legal doesn't make them safe
Amphetamines should only be used when doctors prescribe them. Even when prescribed, folks who use them experience some forms of side effects.
Not all amphetamine is pharmaceutically-manufactured.
As we pointed out earlier, there are many counterfeit and look-alike amphetamine products. Caffeine and sugar are the most common additives these other products contain.
The effects of amphetamine abuse
Here's how to know a person has been abusing amphetamine or using it for recreational purposes.
Inability to sleep (insomnia)

Ever conscious of your heartbeat within the chest (palpitations)

Increased heart rate and blood pressure due to excess adrenaline.

Toxic psychosis conditions like hallucinations, panic, and paranoia.

Snorting amphetamine makes you suffer prolonged consequences like nose bleeds, and anosmia (inability to smell).

Injection, on the other hand, presents the risk of dangerous disease conditions like HIV/AIDS, hepatitis B&C, and tetanus.
Related article: Amphetamine Addiction Treatment: What To Expect During Withdrawal
Amazing Facts About Amphetamine Addiction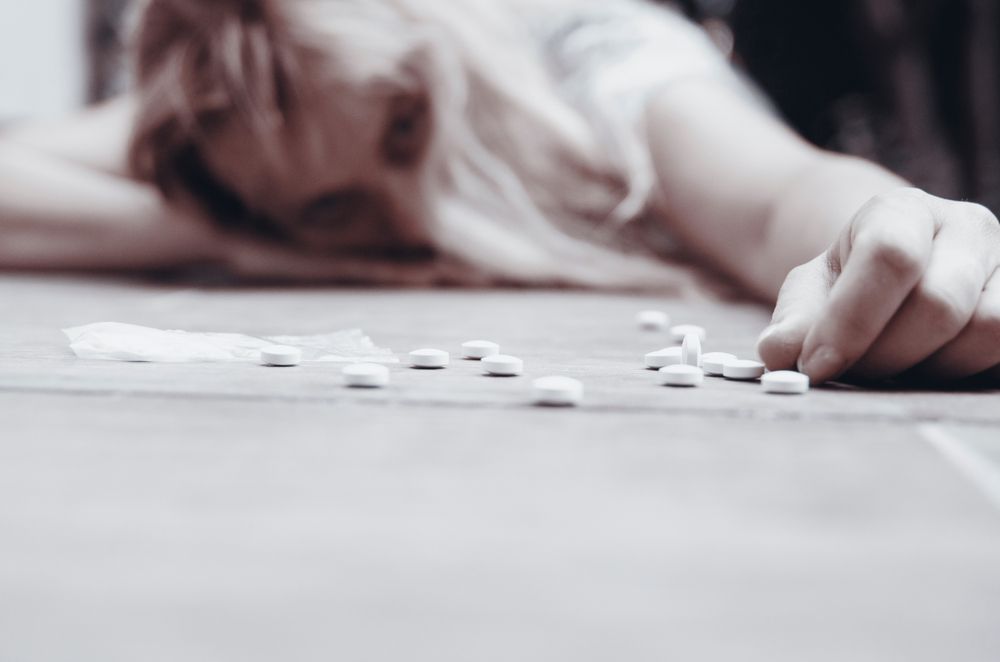 Amphetamine desensitizes the pleasure receptors in the brain. It messes so much with the reward centers that it is nearly impossible to feel any pleasure whatsoever until the drug is used.

Other humans who do not abuse amphetamines are not euphoric every time. When they're not excited, they're not helplessly sad either! They're just

normal.

This, however, is not the case for amphetamine addicts. In the absence of pleasure, amphetamine provides, they experience a searing depression. Some of them even have suicidal thoughts. It's that bad. These symptoms are more profound during attempted

amphetamine addiction treatment

.

When trying to stop, addicts may also experience other withdrawal symptoms. Some of them often include vivid and unpleasant dreams, sluggish movements, and slurred speeches.

Amphetamine has a therapeutic function of weight loss since it drastically reduces appetite. Amphetamine addicts are thus usually very skinny and malnourished. They barely feel hungry, and even when they do, they want ice!

Asides the feelings of depression, amphetamine addicts experience some unconventional amphetamine addiction symptoms. Some have auditory and visual hallucinations, while some have feelings of ants crawling beneath their skin.

Combining the abuse of opioids and amphetamine is an excellent recipe for disaster. They perform opposite functions in your body (opioids calm, while amphetamine excites), and do a good job of messing your system up. Nothing hastens amphetamine addiction like this poisonous combo.
How Do Amphetamines Work?
Here's what we know thus far:
A so-called VMAT-2 protein functions to form small vesicles around excitatory neurotransmitters (majorly adrenaline and dopamine) in the neuron. Amphetamine inhibits this protein.

With VMAT down, storage is impossible, and these neurotransmitters leak outside the neurons into the central nervous system space.

Amphetamine also inhibits the reuptake of these chemicals into the neurons.

With damaged storage and hindered reuptake, there is a flood of these excitatory substances in the blood. They cause the effects that you see.

Increased levels of these chemical substances in the blood cause the effects of amphetamines that you see.
The Role of Dopamine in Amphetamine Addiction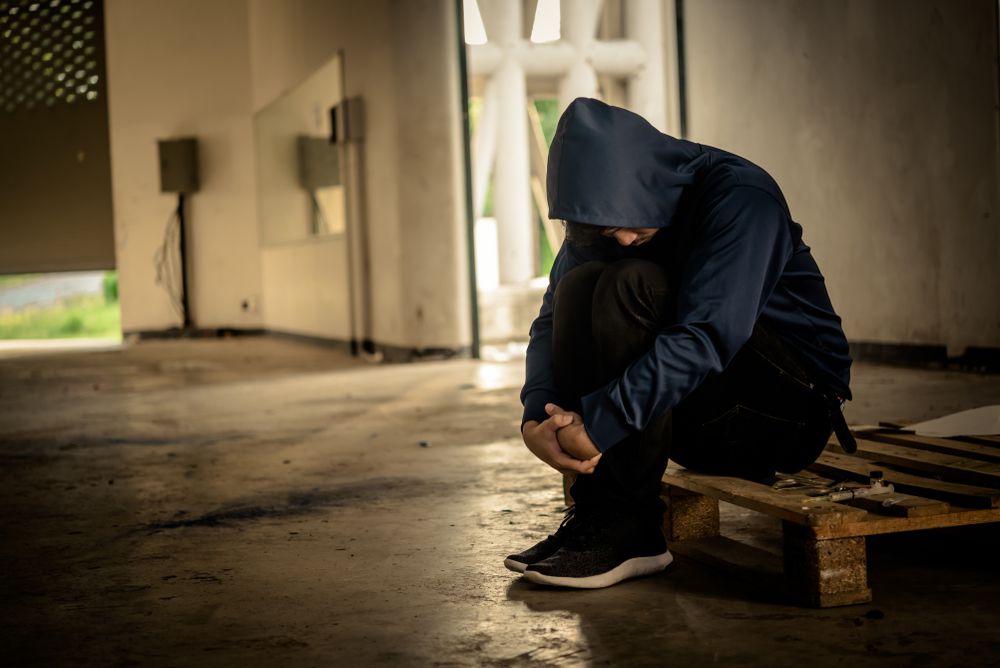 Of all the neurochemicals that flood the nervous system, dopamine is the most relevant in any addiction.
Dopamine is a strong stimulant, and product of the brain's reward system. The brain's reward system produces dopamine in response to pleasurable experiences like having sex, eating food, or even something as trivial as talking with your crush. This way, it majorly contributes to the reinforcement effects of the drug.
The hallmark of amphetamine addiction is when tolerance sets in. At this point, the abuser needs increased doses of amphetamine to feel the same way he should feel when he uses the drug. And the required dosage keeps increasing.
How to Recover From Amphetamine Addiction
Bad habits die hard. Addictions die 'very' hard!
There's no hard and fast route to amphetamine addiction treatment. However, one thing is certain: it takes a lot of time, courage, and patience. More importantly, it is possible to recover fully from amphetamine addiction.
Here are some tips to help:
The first step is detoxification.
You need to get out all the amphetamine from your system. Only medical professionals are certified to do this.
Work with addiction professionals and counsellors in changing behaviours that reinforce your drug use.

Depending on the severity of your addiction, you could need any of these: partial hospitalization, outpatient treatment, residential treatment, or recovery groups.

Different behavioural therapies are adopted in rewiring your brain to get off dependence on amphetamines. 
Cognitive Behavioural Therapy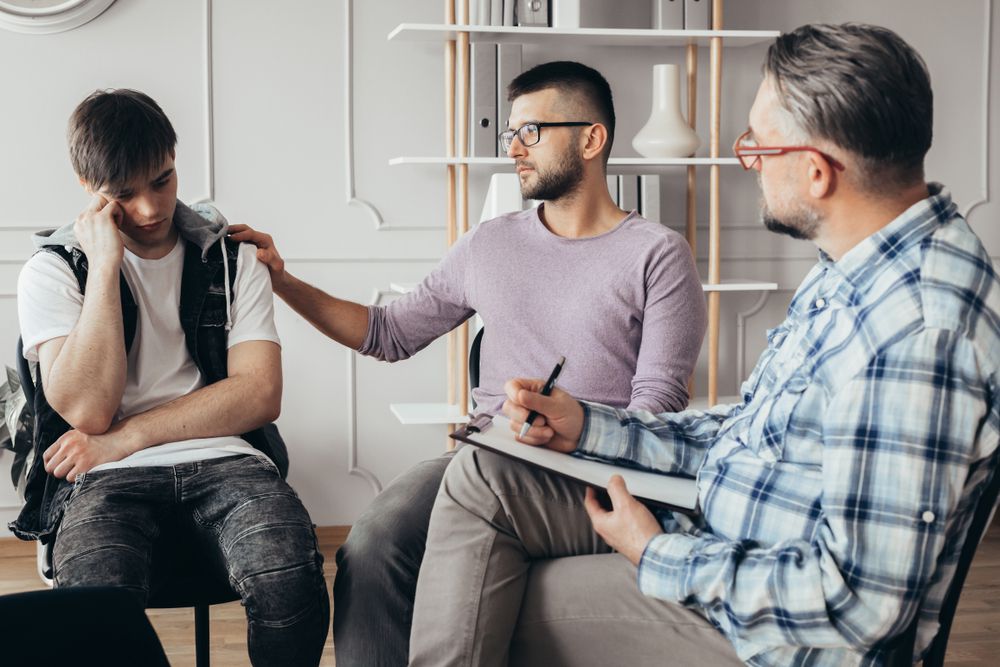 You have long talks with professionals, and together, you discover the truths behind the circumstances that stimulate you to use amphetamines.
Contingency Management
This treatment option focuses on reinforcing good behaviour (not taking drugs), as opposed to getting rid of the bad.
Matrix Model
This remains one of the most intense and effective treatment options. It is better structured and combines several therapies in one.
Remember that recovery doesn't end with treatment. It is rather a lifelong process. You'd be doing yourself a service by getting into an aftercare program following amphetamine addiction recovery. Attending support meetings is a good place to start.
Conclusion
Amphetamine is a dangerous drug with even more dangerous side effects. It should only be used upon a doctor's recommendation for severe mental illnesses. 
Now that you know how amphetamine addiction works, the next step is to recover from the addiction. The best course of action is to do it with the help of addiction treatment professionals. 
Call Inspire Change Addiction Rehab in Vancouver for addiction treatment programs. We offer customized treatment methods for amphetamine addiction. Together with our addiction experts, you can develop a coping mechanism that helps you maintain long-term sobriety. Contact us to get started today!